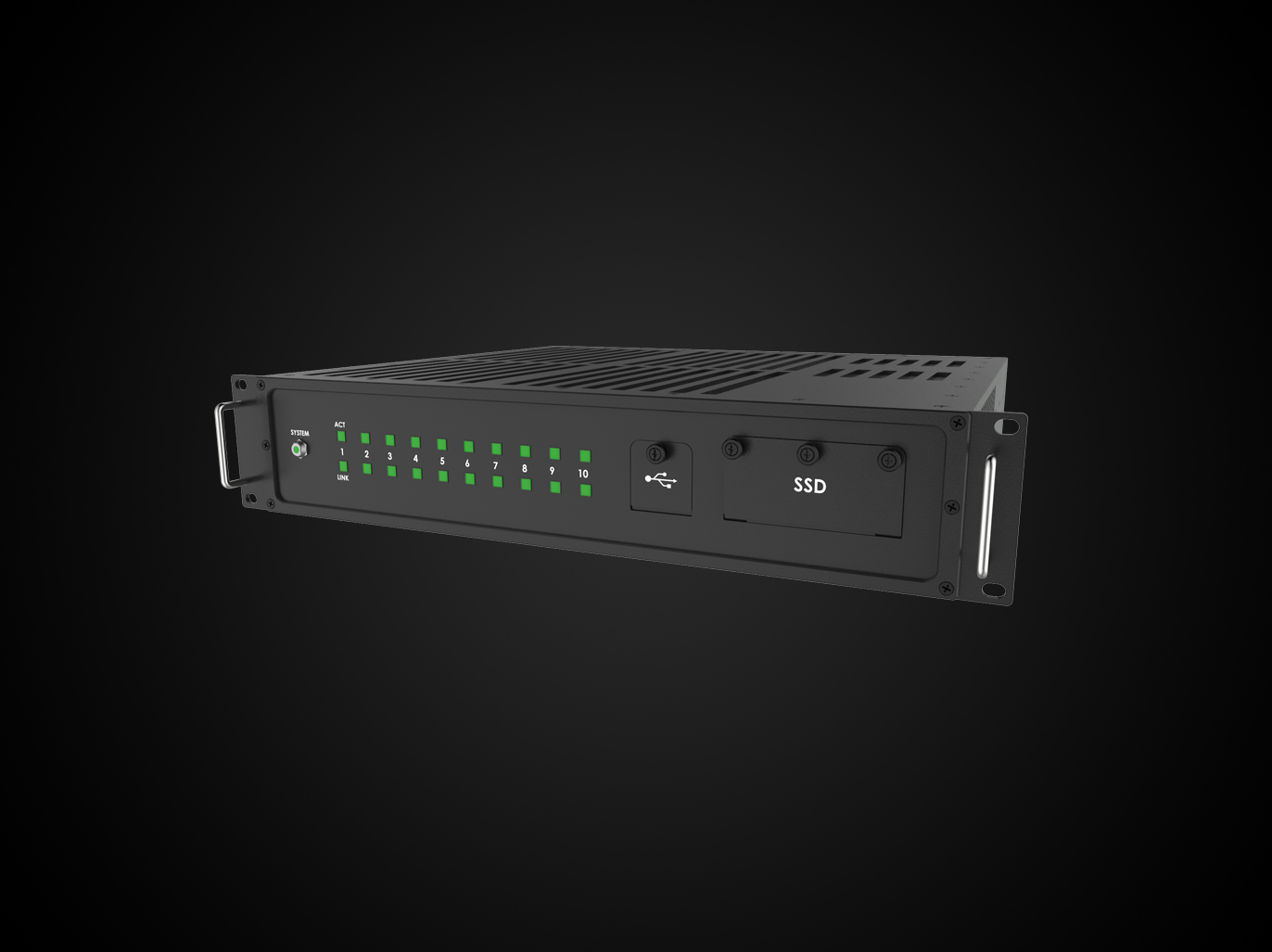 Server Switch Rack Mount with Intel processor
The SSRMI draws upon proven RITEC Embedded Server technology.  The proprietary rugged design techniques and advanced system integration that make up this model form the perfect Fiber Optic Server/Switch combo for harsh environment applications. It is designed for shipboard platforms and is easily adapted to other installations. The SSRMI is powered by an Intel processor selected for performance and efficiency.  The optional C3508, C3708 or C3808 processors are from the Intel Atom family of parts offering 4, 8 or 12 cores at speeds up to 2.0 GHz. This product is packaged in a shock and vibration resistant, a reinforced aluminum frame which is designed to meet MIL-S-901 grade B with an option for grade A.  It provides the user with all the functionality of an office setting with the rugged construction needed for use in harsh environments. The SSRMI is designed to run on Windows or a Linux operating system. It incorporates full BIT and diagnostic capability through RITEC's clean and easy to use Graphical User Interface that is available on both the Windows and Linux platforms. The fully managed Switch can also be configured through the GUI. This model comes standard with a single SSD or can it can be ordered with up to three drives.   The three drive option allows for the OS to be hosted on one drive and the other two drives to be configured in either RAID level 0 or 1.  It even has a video port available to connect a display.  The SSRMI is the ideal rack-mounted Server/Switch combo for the battlefield of the future.
Are you interested in this product?
REQUEST INFORMATION NOW
Performance Specifications
Intel® Atom™ C3508 CPU; 4-cores @ 1.6 GHz, 8MB cache, 11.5W
Intel® Atom™ C3708 CPU; 8-cores @ 1.7 GHz, 16MB cache, 17.0W
Intel® Atom™ C3808 CPU; 12-cores @ 2.0 GHz, 12MB cache, 24.0W
DRAM: 3 SO-DIMMS sockets up to 96GB of DDR4 memory available with 2400 MT/s  (ECC and non-ECC supported)
Full Managed Layer 2 Ethernet Switch
10 x 100MbE over fiber with ST connectors (optional 10/100/1000)
Removable SATA Drive (optional full MIL-SPEC)
Input voltage options: 110-127Vac @ 60Hz or 220-240 Vac @ 50Hz
19 in. Rack Mount System
Dimensions: W=20.25 in. Length=15.0 in. Height=3.5 in. (2U)
Weight: 15 lbs.
Supported Operating Systems: LINUX and Windows
Video out
Environmental Specifications
Operating Temperature: -20°C to +55°C; short duration at +71°C (Army Specs available)
Storage Temperature: -55°C to +85°C
Humidity: (Operating) 20% – 80% r.H non-cond
Humidity: (Non-Operating) 10% – 90% r.H. non-cond
Vibration: MIL-STD-167-1, Type I, 5 to 25 Hz
Shock: MIL-S-901D, Class I, Grade A, Type A
Inclination: + 30° off-level in any axis
Power: MIL-STD-1399
EMI/EMC: MIL-STD-461 Shipboard
Structureborne Noise: MIL-STD-740-2, Type III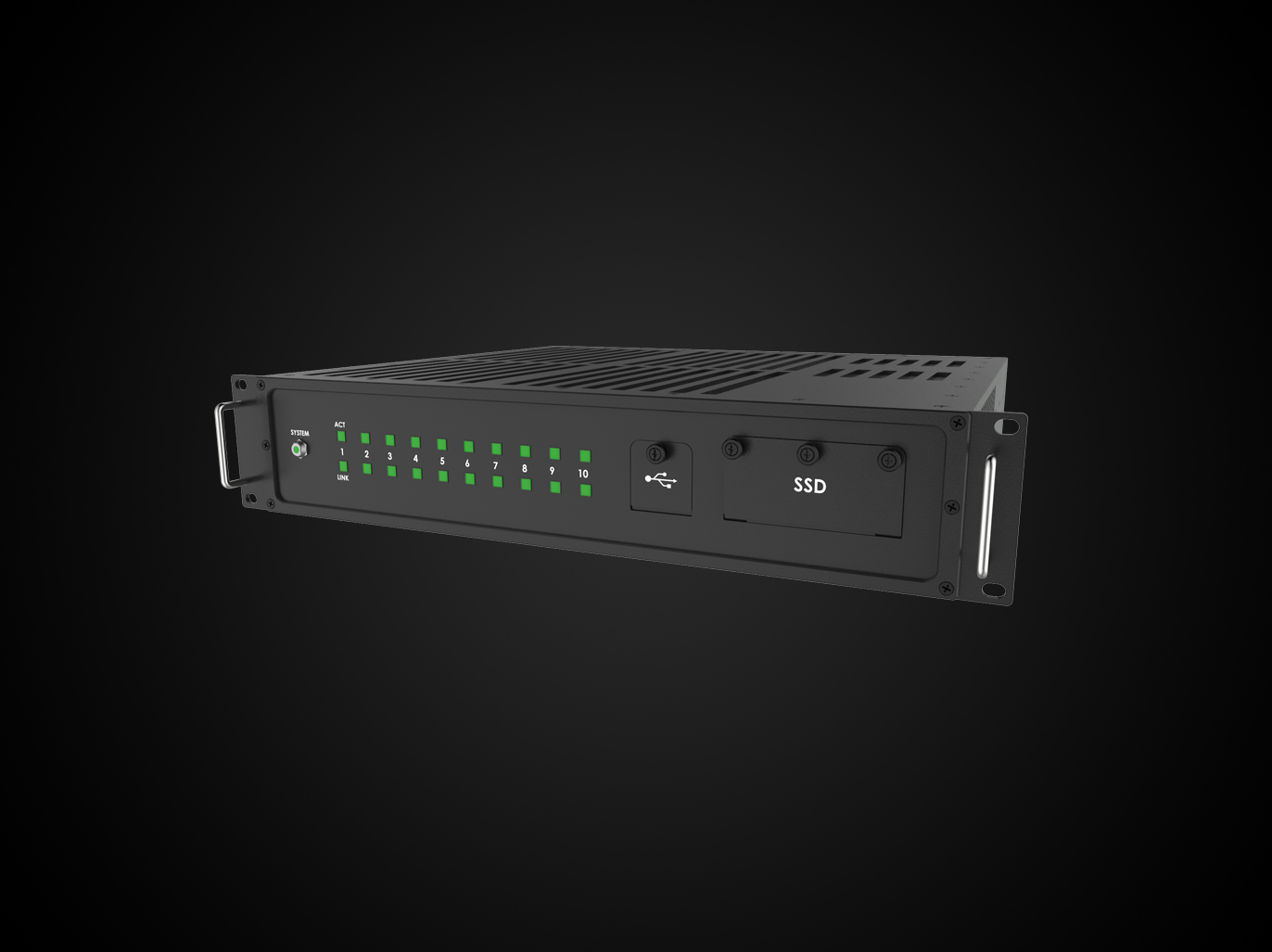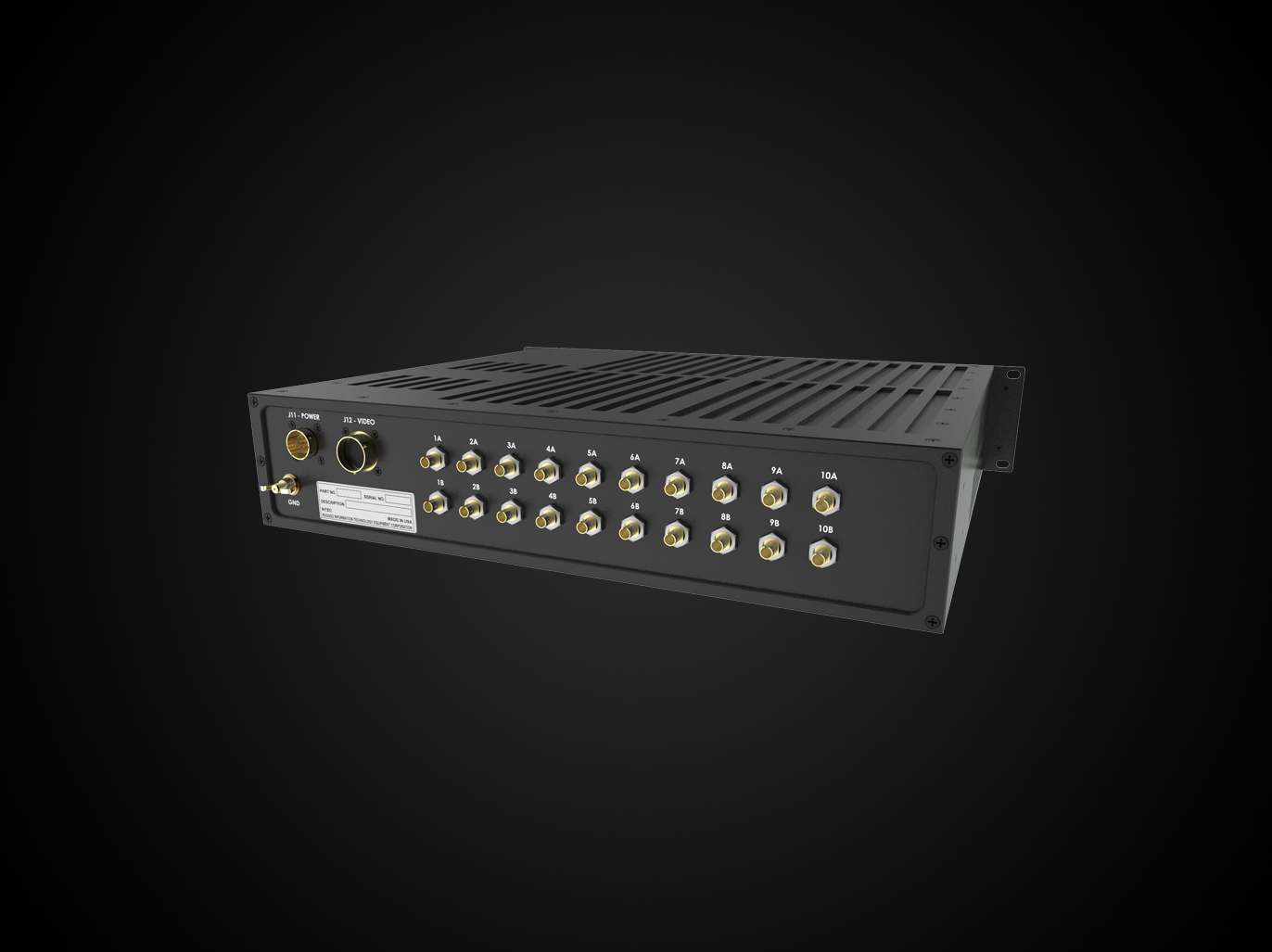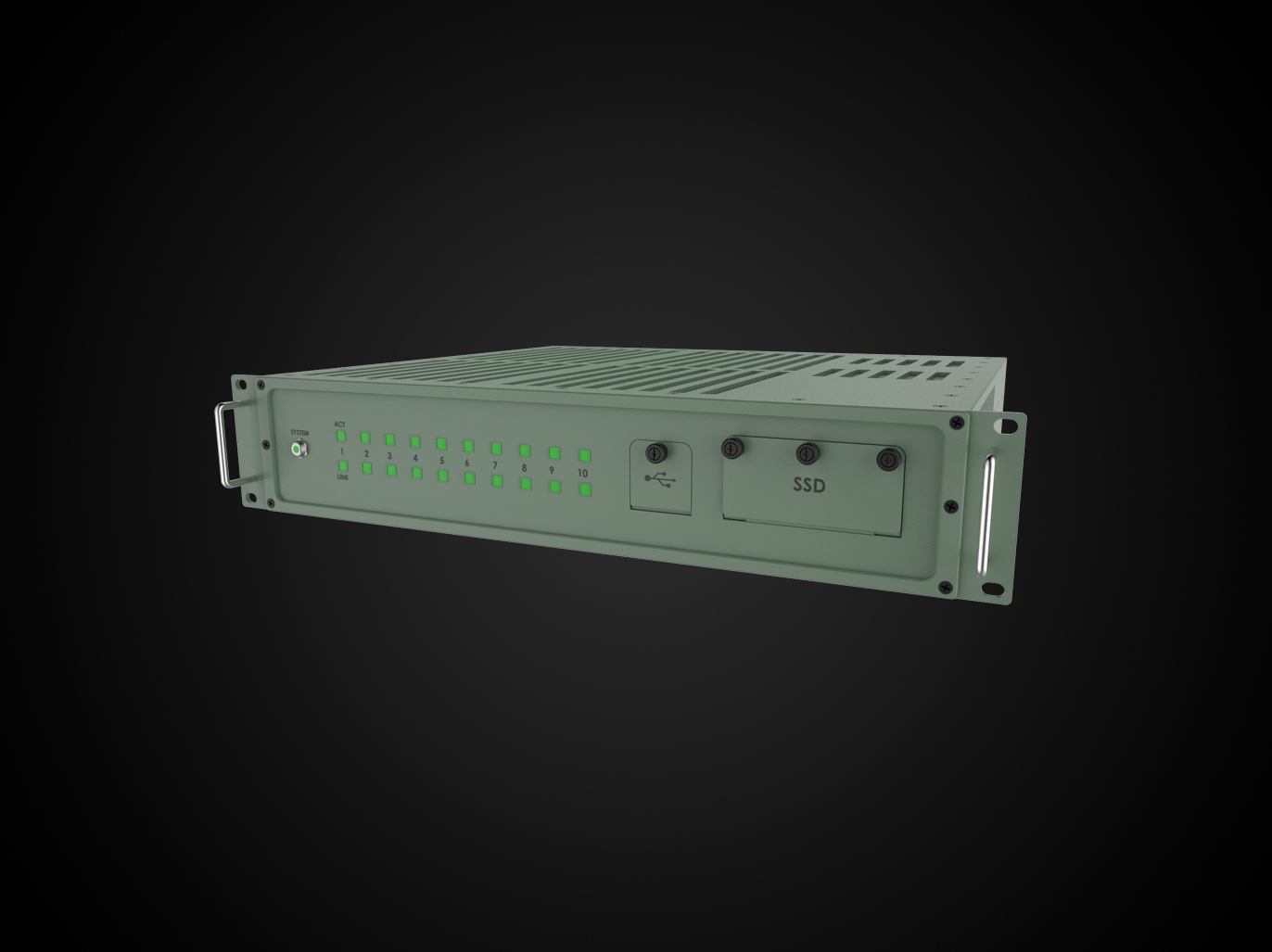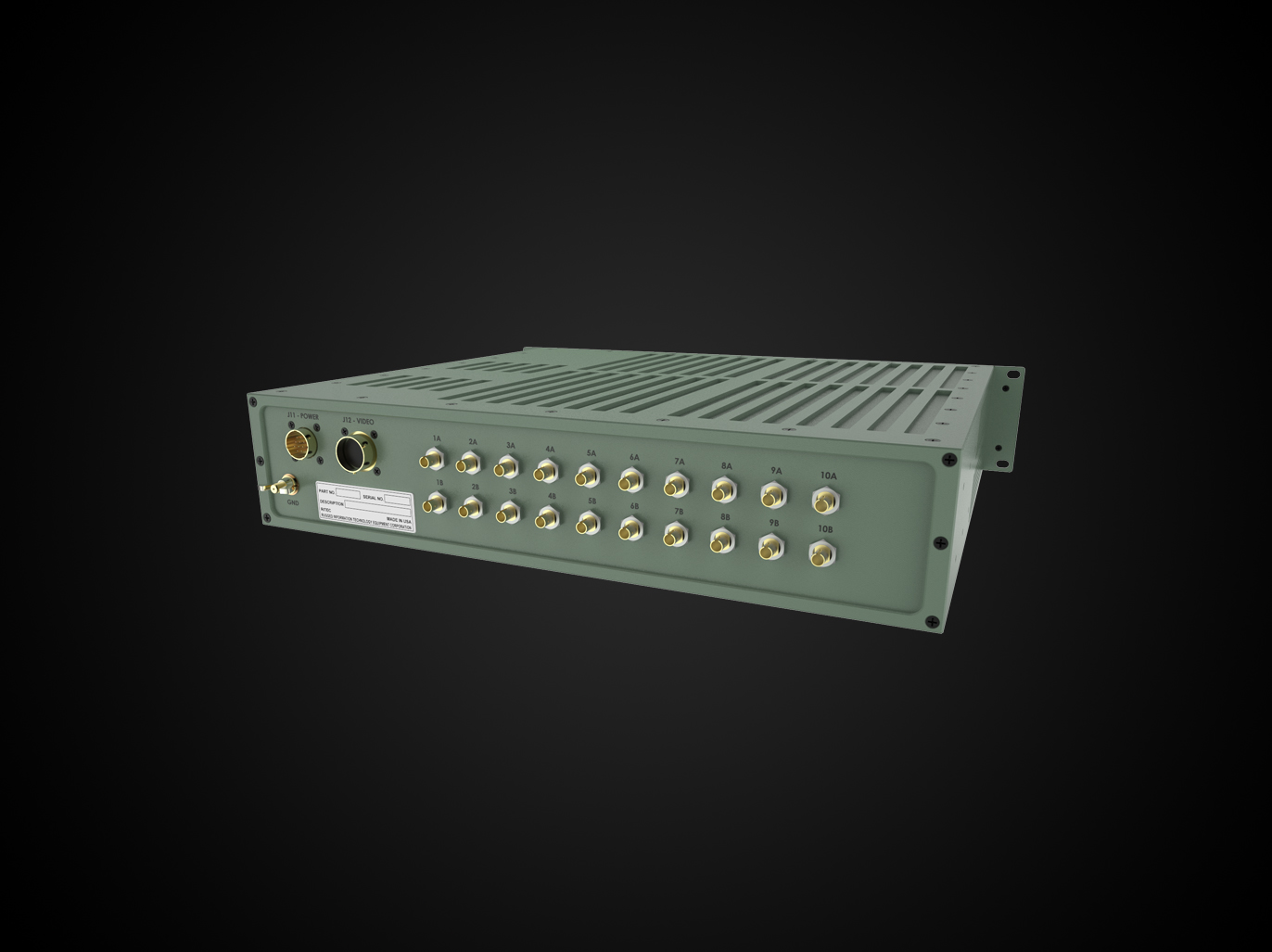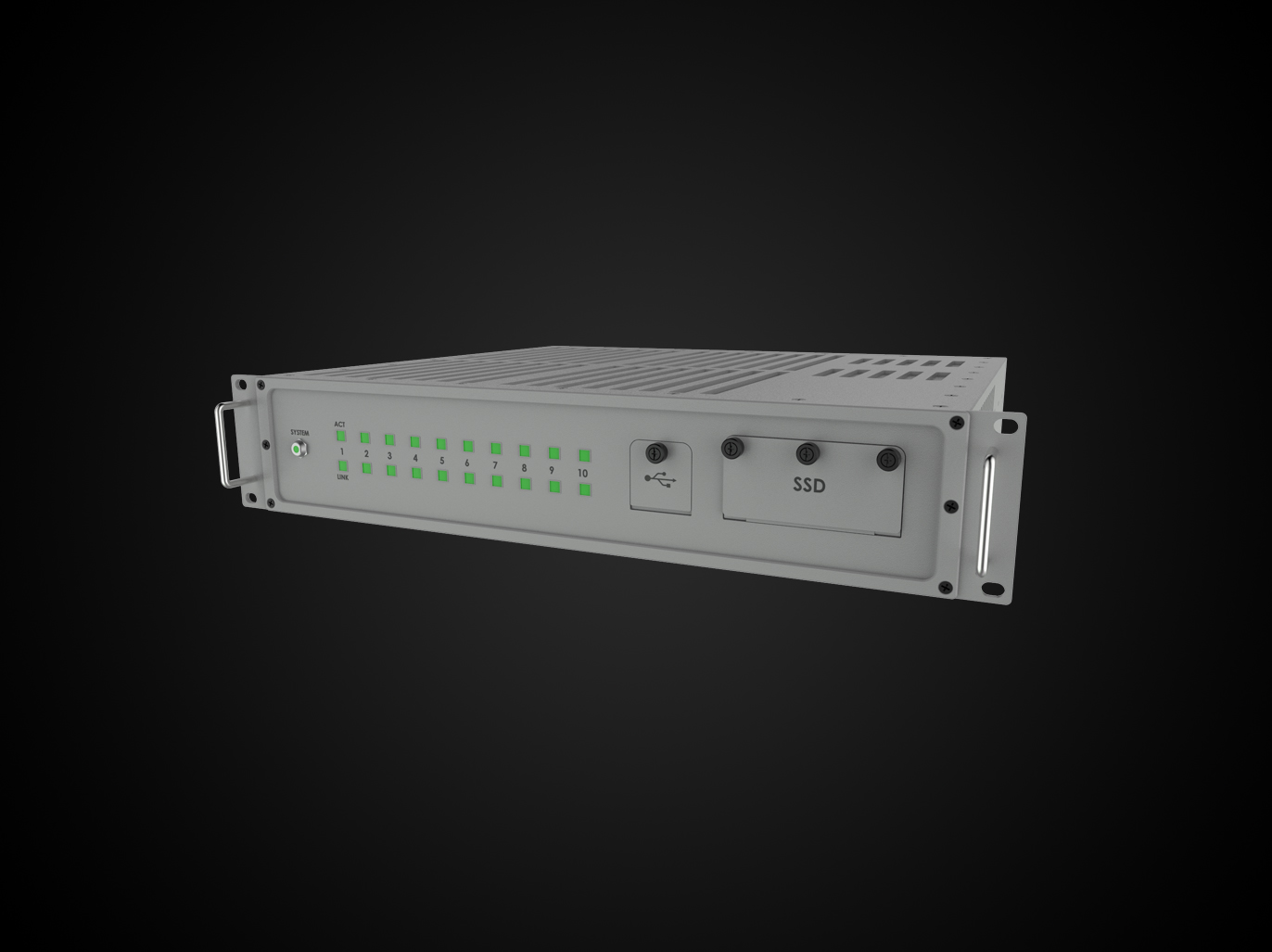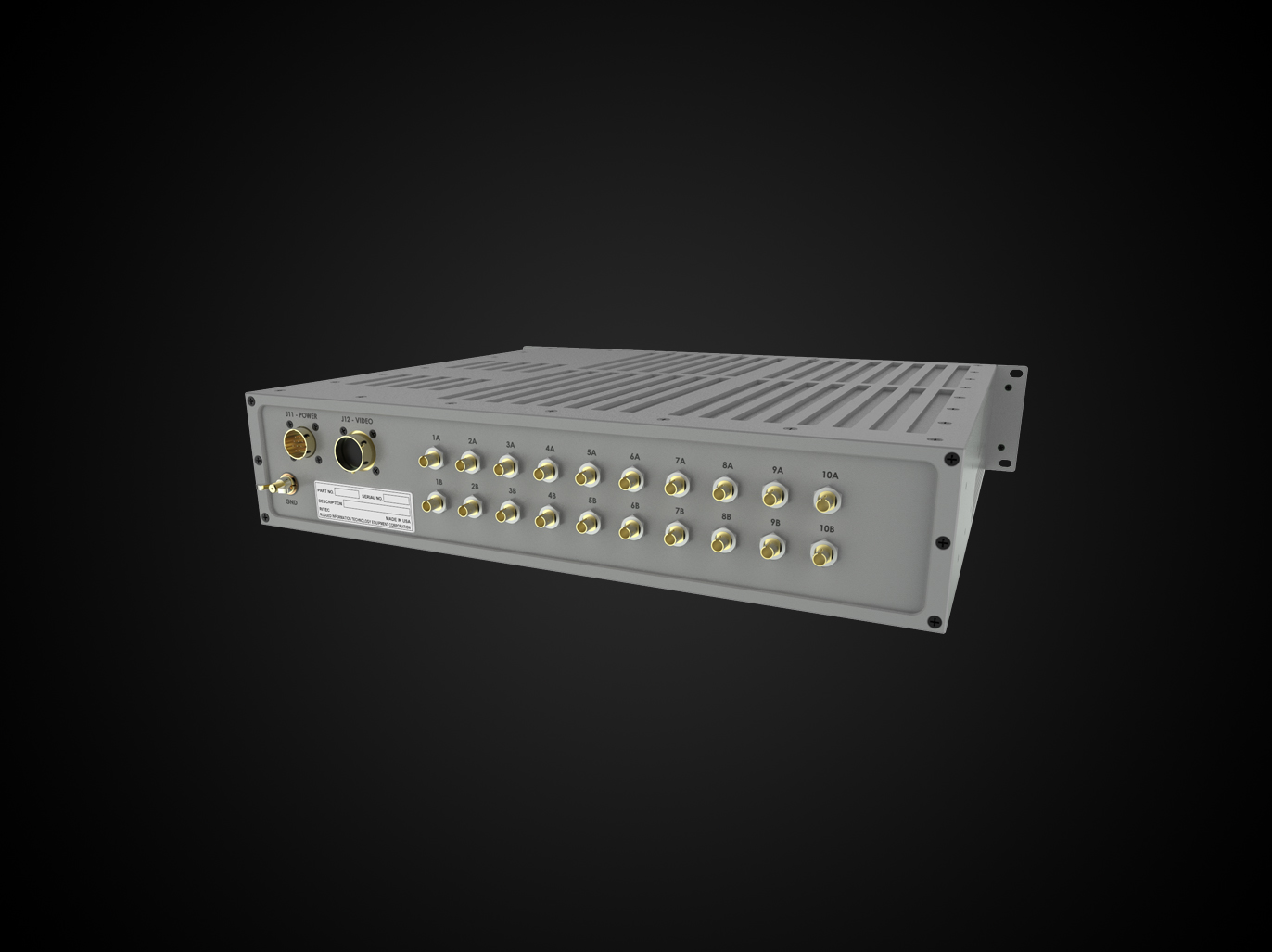 Features
Embedded Web server
Full BIT and diagnostic capability
GUI for BIT and Fully Managed Switch
> 12,000-hour MTBF
Slide mounted for full access
Options
MIL-S-901 grade A
Three Drive RAID
USB interface
Memory Expansion to 768 MB
MIL-STD-461 EMI/EMC: Ground Mobile & Airborne
Navy, Army and NATO Specs Available