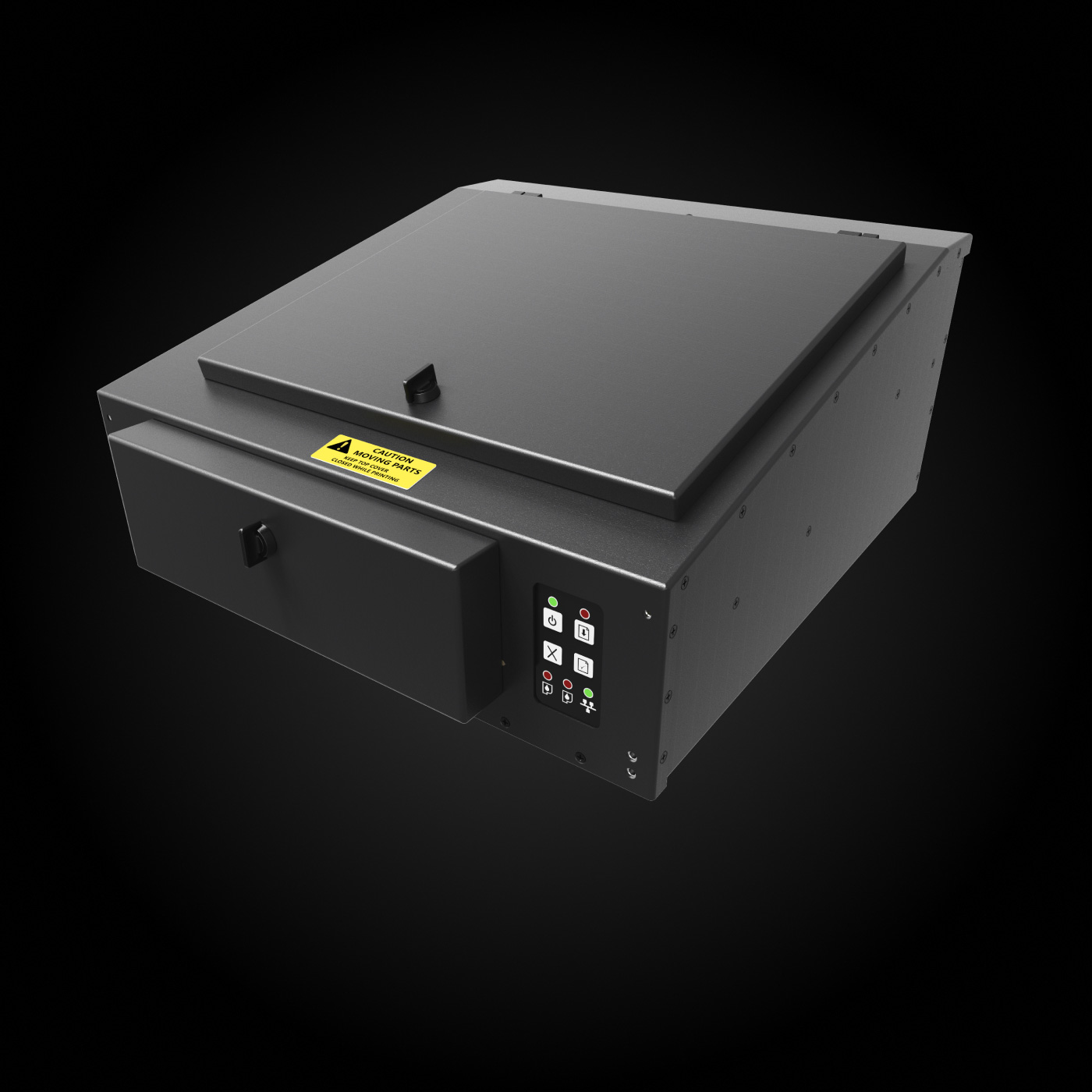 FAA Fleet Printer
The RDJ6940C lightweight color printer is the latest generation in the RITEC family of rugged inkjet printers deployed in airborne applications. The RDJ6940C provides unsurpassed print speed, photo-quality color, and the sharpest black printing available for inkjet printing technology. The printer has been selected for deployment as the hardcopy output device for the FAA aircraft fleet.
The RDJ6940C is packaged to support the functionality and convenience of an office environment, while performing in the demanding conditions of airborne operations. The standard printer configuration provides both Ethernet and USB host connectivity.
Are you interested in this product?
REQUEST INFORMATION NOW
Performance Specifications
Resolution Up to 4800 x 1200 dpi color, 1200 dpi black
Print Speed Up to 36 ppm in black, Up to 27 ppm in color. Draft, Normal, and Best print modes.
Input Voltage 100 to 240 Vac, 50/60 Hz
18-36 Vdc optional
Power Consumption 15 W printing, 3 W idle; 1 A service
Data Interface Ethernet 10/100 TX, USB 2.0
Memory 32 MB
Fonts Supports any font provided by host operating system or application software
Cartridges HP C8767W – Black
HP C9363W – Color
HP C9369W – Color photo
HP C9368A – Gray photo
Operating System Windows 98SE, ME, 2000, XP, x64, Linux
Media Letter, A5, Executive, 150 sheets
Media Types Plain, photo, transparencies, and labels
Dimensions 17.5″ wide x 8.75″ high x 17.75″ deep
Weight 28 lb
Mounting 10-32 captive nuts (7) on bottom of chassis
Environmental Specifications
Operating Temperature RTCA/DO-160D, Section 5
-20°C to +50°C
Storage Temperature RTCA/DO-160D, Section 5
-55°C to +71°C
Operating Altitude RTCA/DO-160D, Section 4
Sea level to 15,000 feet
Storage Altitude RTCA/DO-160D, Section 4
Sea level to 40,000 feet
Humidity RTCA/DO-160D, Section 6
10% to 90%, non-condensing
Rain RTCA/DO-160D, Section 10, Category W
Vibration RTCA/DO-160D, Section 8
0.1 inch (double amplitude) at 5 to 20 Hz
± 2 g at 20 to 500 Hz
Shock RTCA/DO-160D, Section 7
Forward/aft: 20 g, 11 ms
Vertical: 10 g, 11 ms
Inclination 0° to 30° in any axis
EMI/EMC RTCA/DO-160D, Section 15, 18-22, and 25
Power Transients RTCA/DO-160D, Section 16 and 17
Sand and Dust RTCA/DO-160D, Section 12
Fungus RTCA/DO-160D, Section 13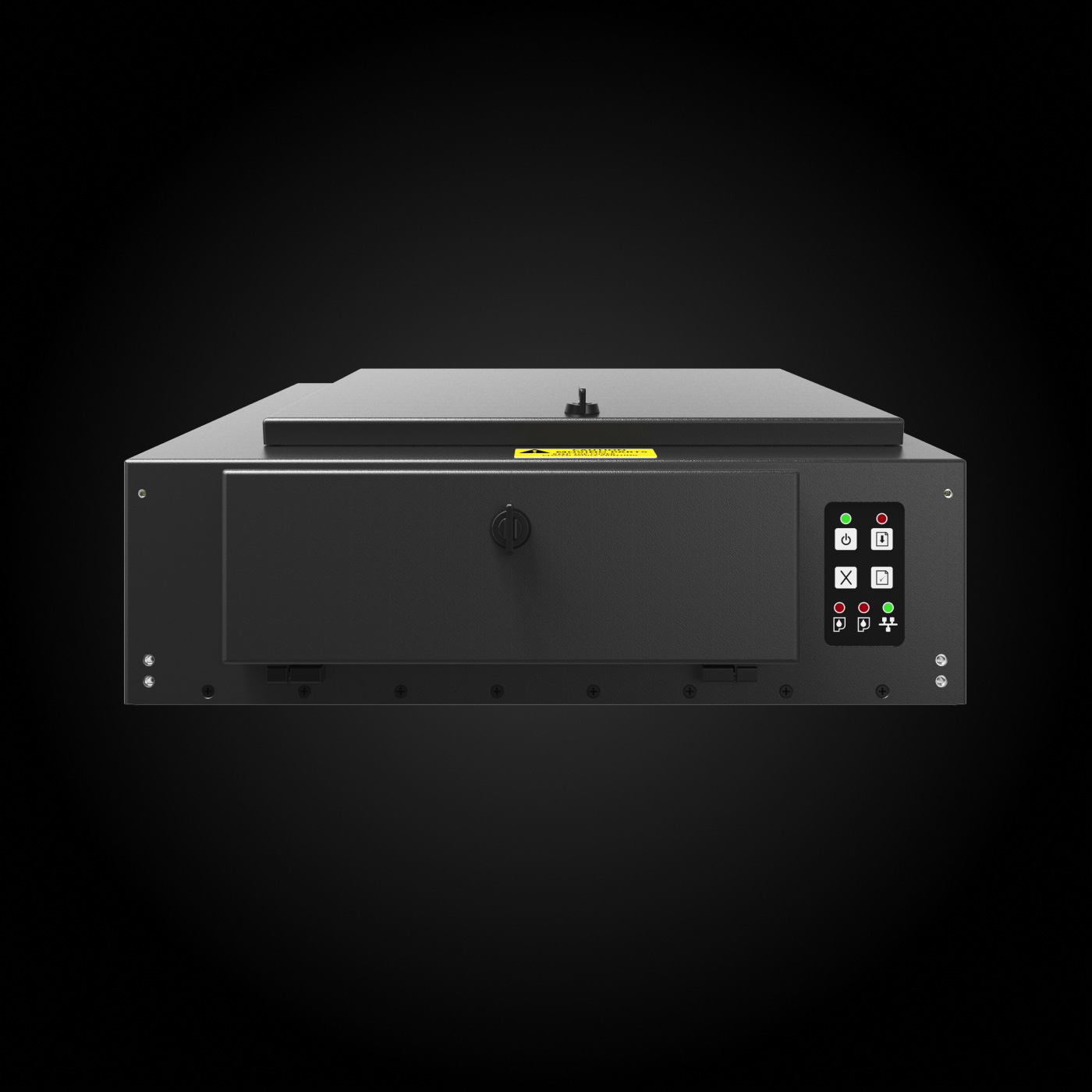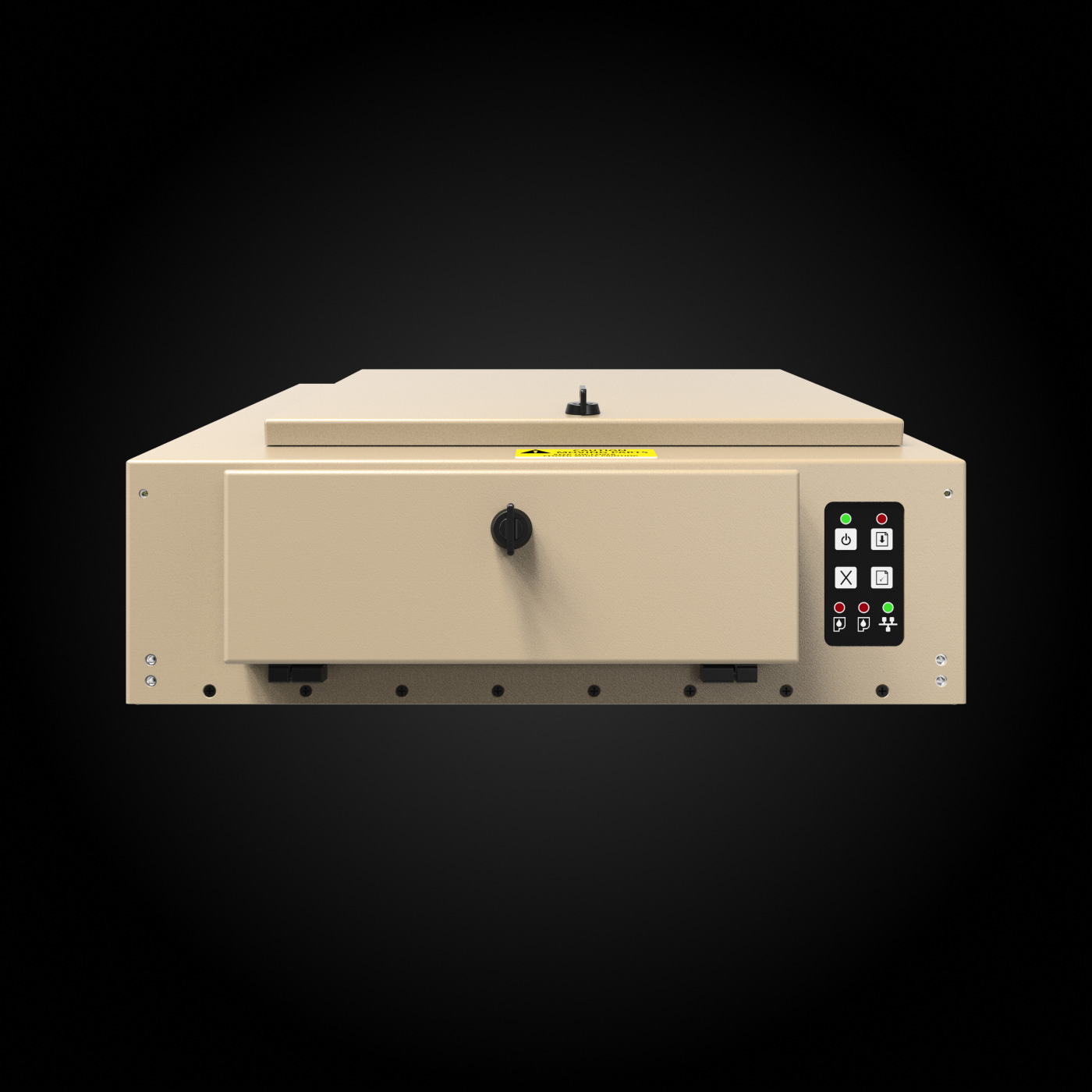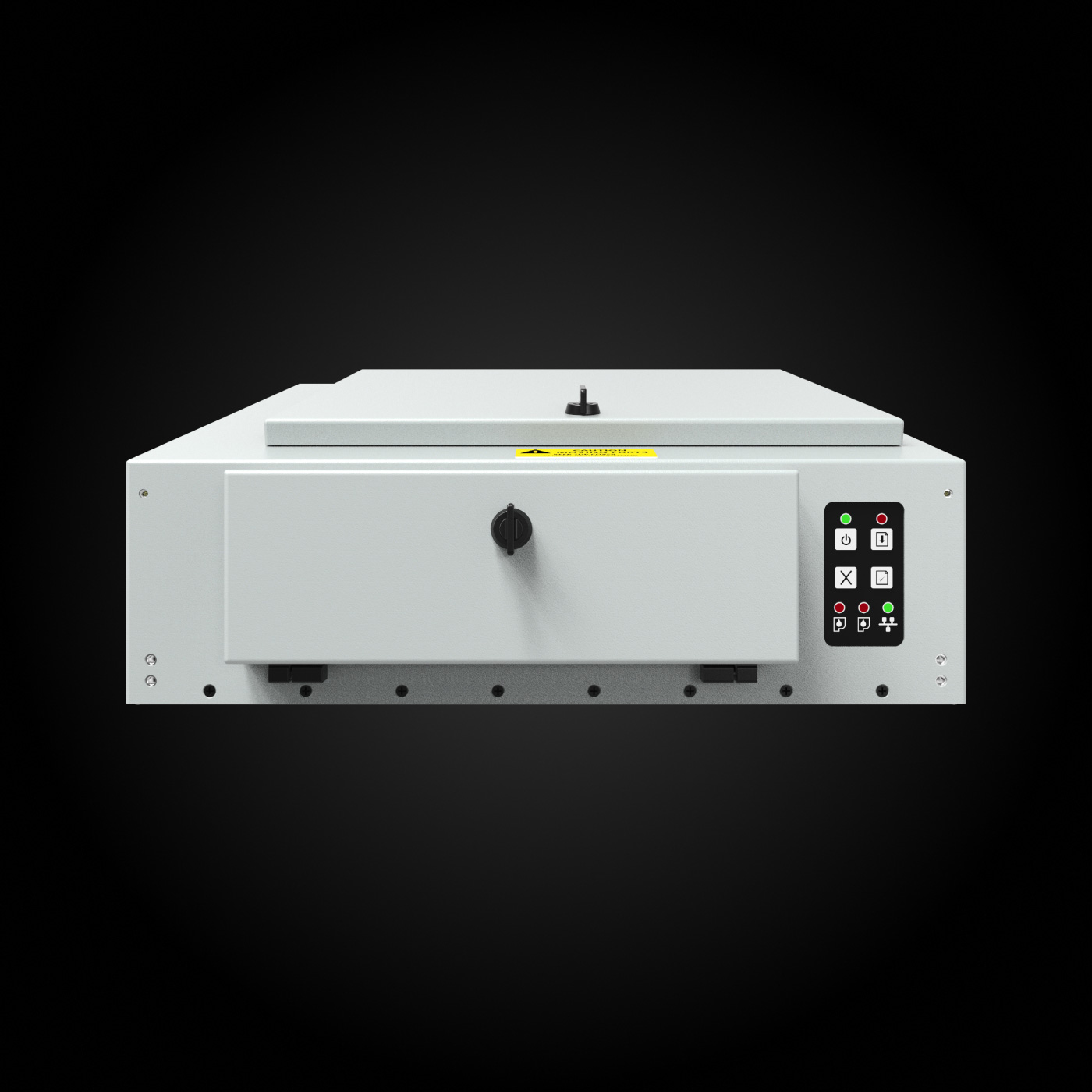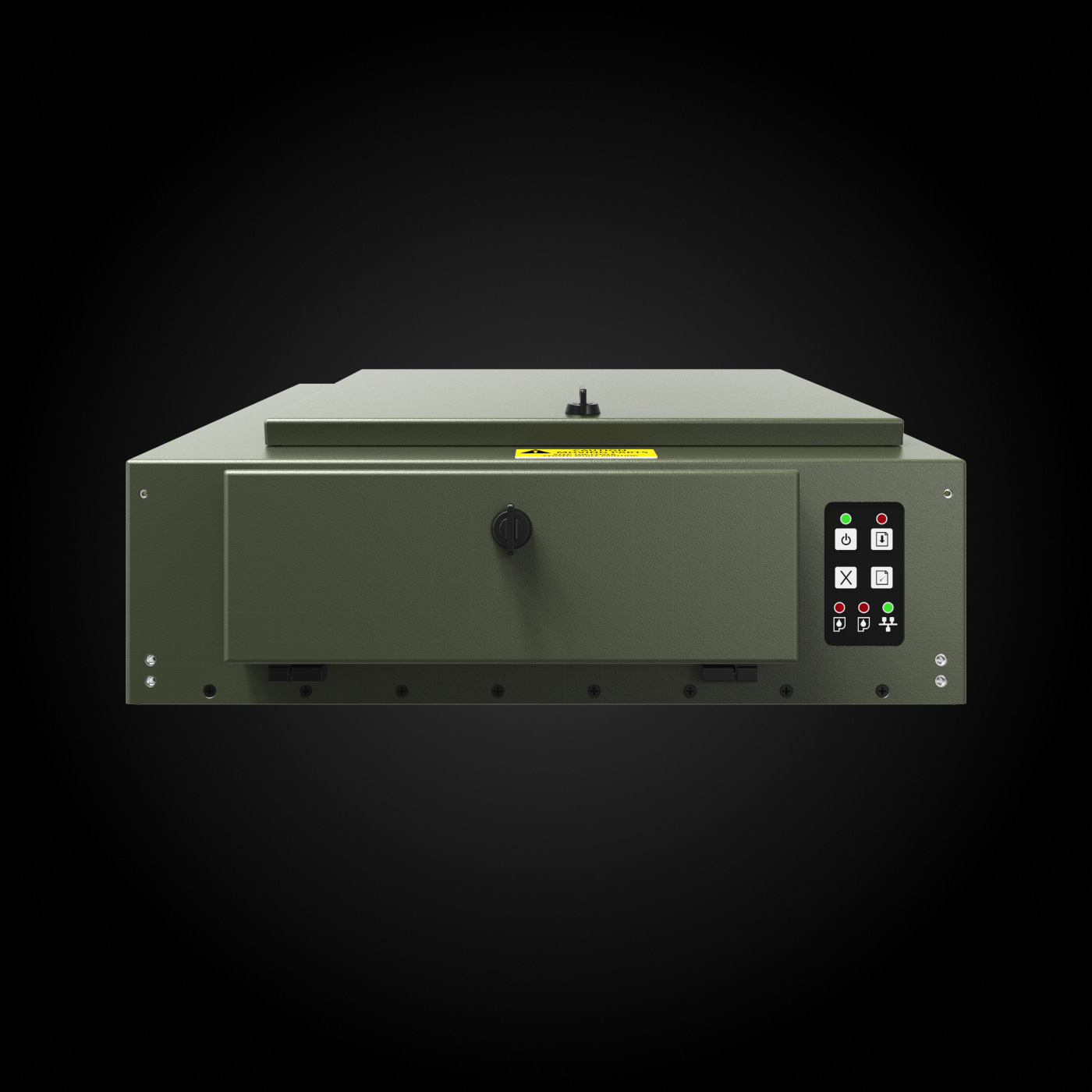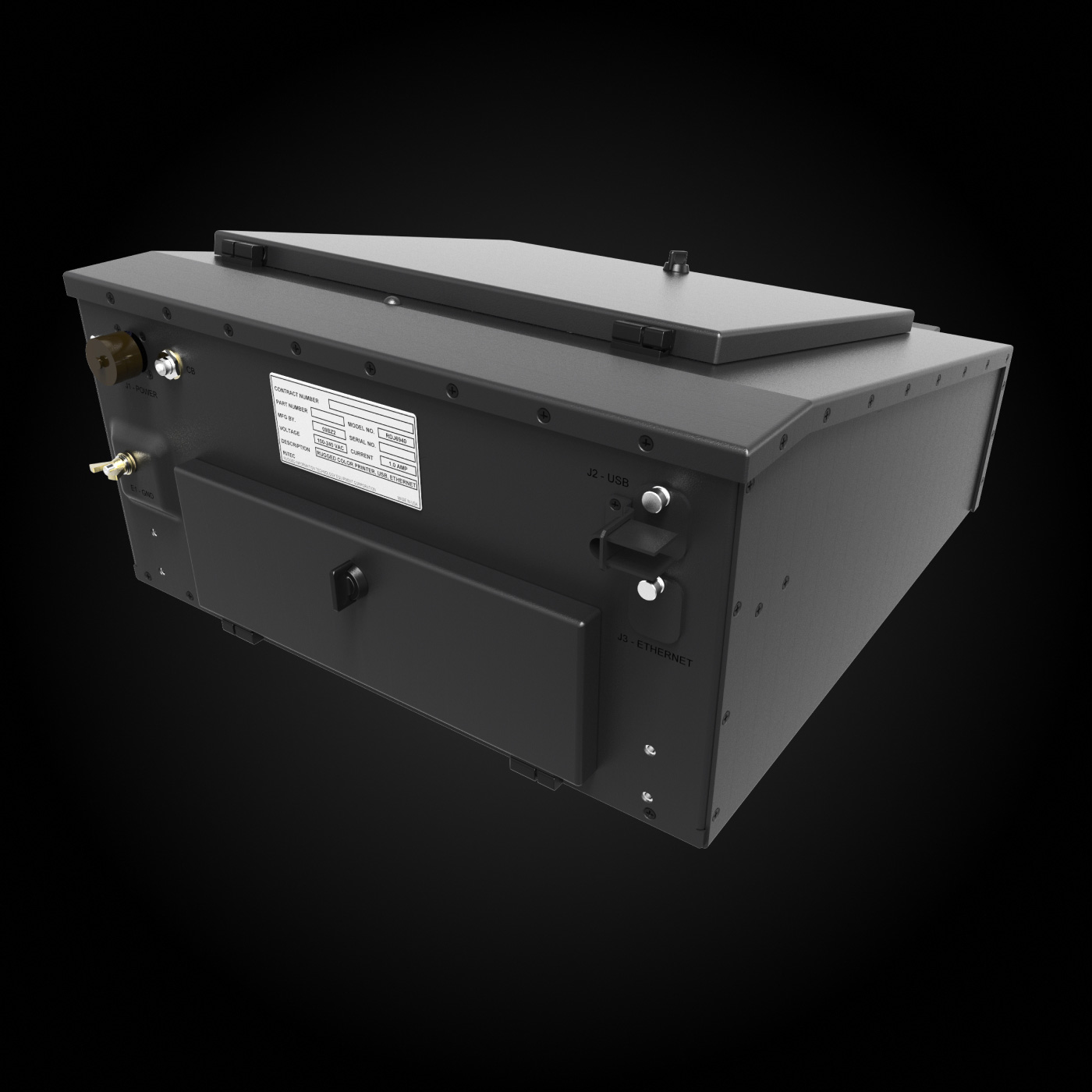 Features
HP technology and rugged design
Universal power supply
Network and USB connectivity
Prints up to 36 ppm black, 27 ppm color
Up to 4800 x 1200 dpi resolution
Paper type sensor; A4 paper supported with front door open
Folding top cover for limited clearance installations
Options
Mounting tray
Customized vibration/shock isolation system
DC power operation
19″ rack mount