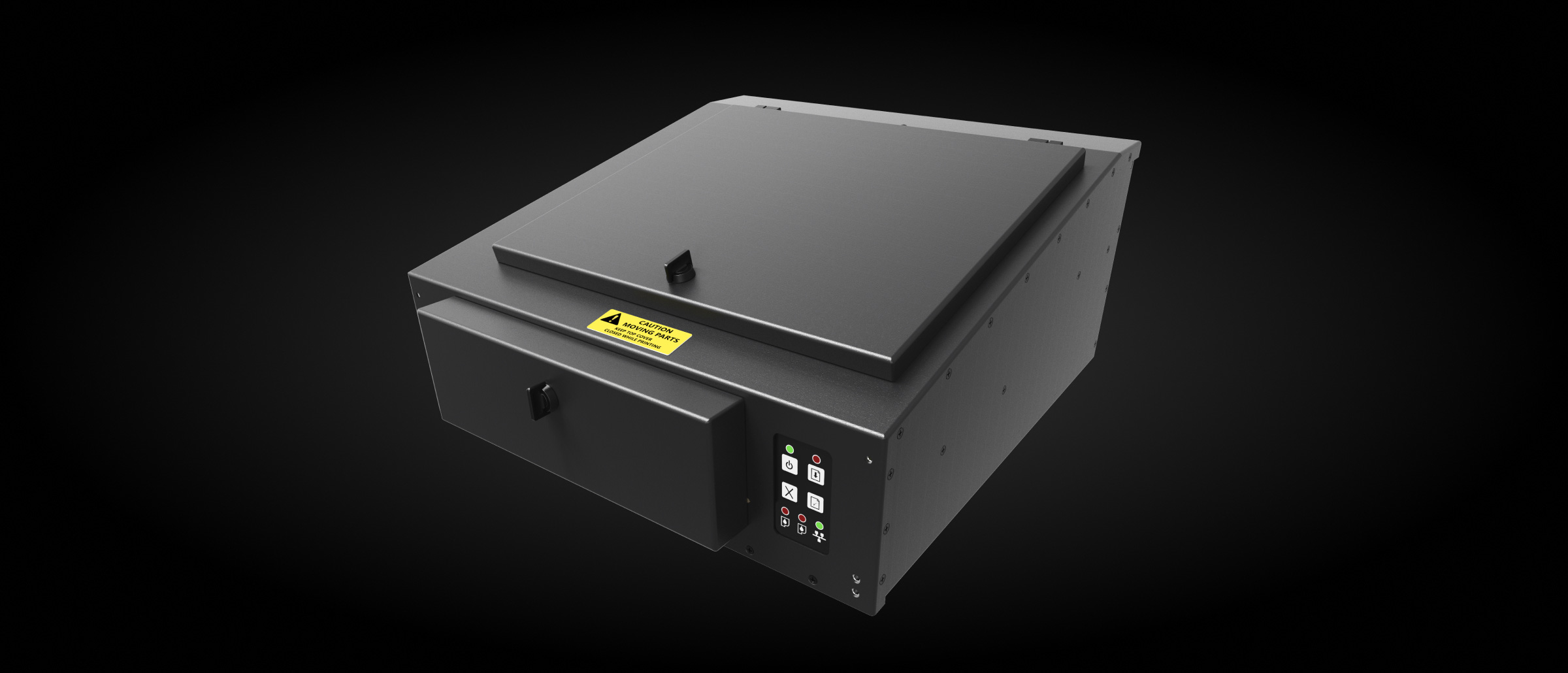 Lightweight Industrial InkJet Printer
The RDJ6940I lightweight Rugged InkJet Printer is the latest generation in the RITEC family of rugged industrial inkjet printers deployed in harsh environments. The RDJ6940I provides unsurpassed print speed, photo-quality color, and the sharpest black printing available for inkjet printing technology. The rugged printer is packaged to support the functionality and convenience of an office environment while performing in the adverse conditions of industrial field operations. The standard RDJ6940I Industrial InkJet Printer configuration provides both Ethernet and USB host connectivity.
Are you interested in this product?
REQUEST INFORMATION NOW
Performance Specifications
Resolution: Up to 4800 x 1200 dpi color, 1200 dpi black
Print Speed: Up to 36 ppm in black, Up to 27 ppm in color. Draft, Normal, and Best print modes.
Input Voltage: 100 to 240 Vac, 50/60/400 Hz, 20-36 Vdc optional
Power Consumption: 17 W printing, 3 W idle; 1A service
Data Interface: Ethernet 10/100 TX, USB 2.0
Memory: 32 MB
Fonts: Supports any font provided by host operating system or application software
Cartridges: HP C8767W (black), C9363W (color), C9369W (color photo), C9368A (gray photo)
Operating System: Windows 98, ME, 2000, XP, x64, Linux
Media: Letter, A4, A5, Executive, 150 sheets
Media Types: Plain, photo, transparencies, labels
Dimensions: 17.5″ wide x 8.75″ high x 17.75″ deep
Weight: 30 lb
Mounting: 10-32 captive nuts (7) on bottom of chassis
Environmental Specifications
Operating Temperature: -18°C to +52°C
Storage Temperature: -32°C to +66°C
Operating Altitude: Sea level to 15,000 feet
Storage Altitude: Sea level to 40,000 feet
Humidity: 10% to 95%, non-condensing
Rain: Condensation/drip exposure
Vibration: 1.6 to 2.2 grms at 5 to 500 Hz
Shock: Impact at hammer height of 1 to 5 feet
Bench Handling:  4-inch drop from 45° angle
Inclination: Up to 30° off-level in any axis
EMI/EMC: Conducted/radiated emissions and susceptibility
Power Characteristics: Normal/abnormal conditions for AC/DC systems
Blowing Dust: Concentrations up to 149 µm at 300 to 1750 ft/min
Fungus: Materials are fungus inert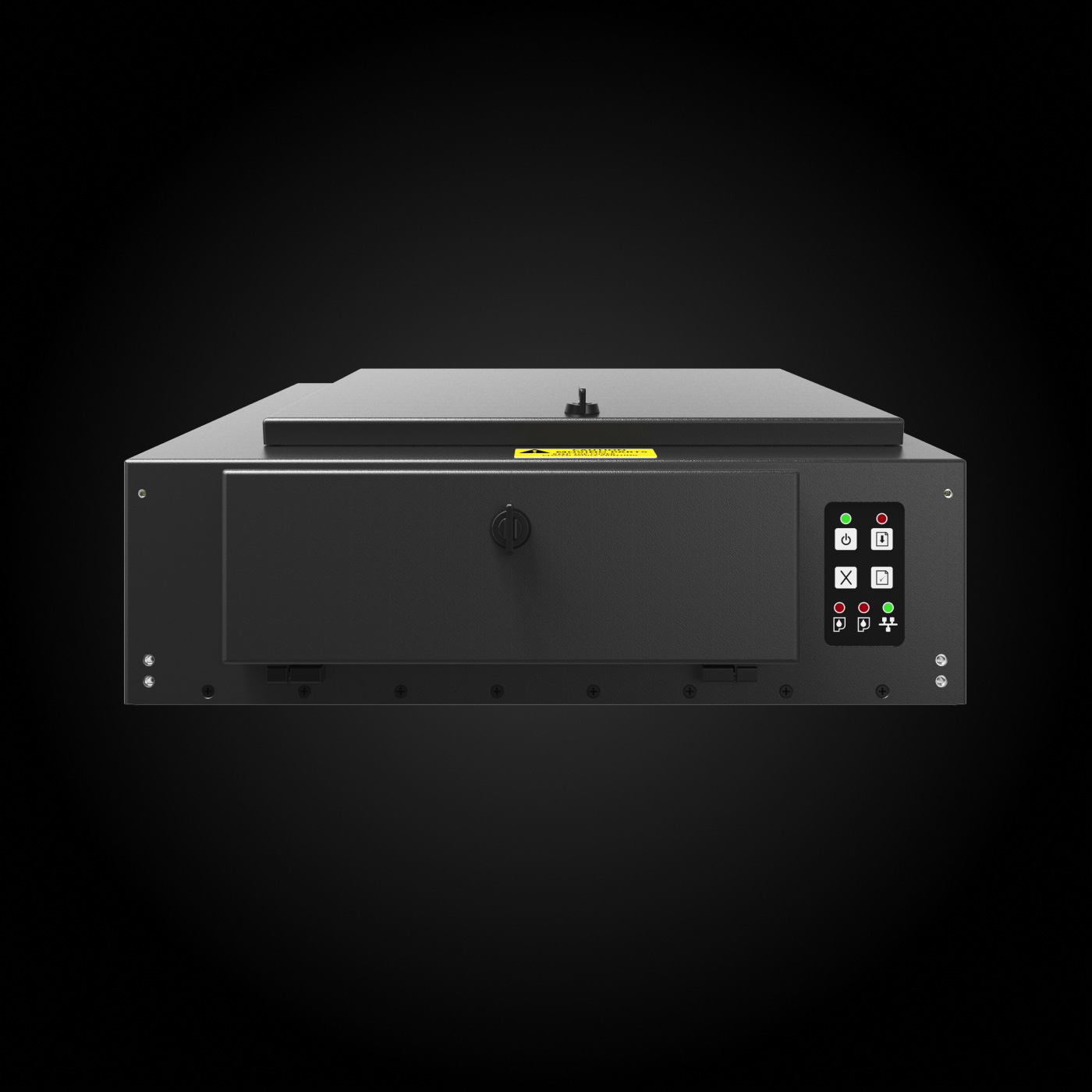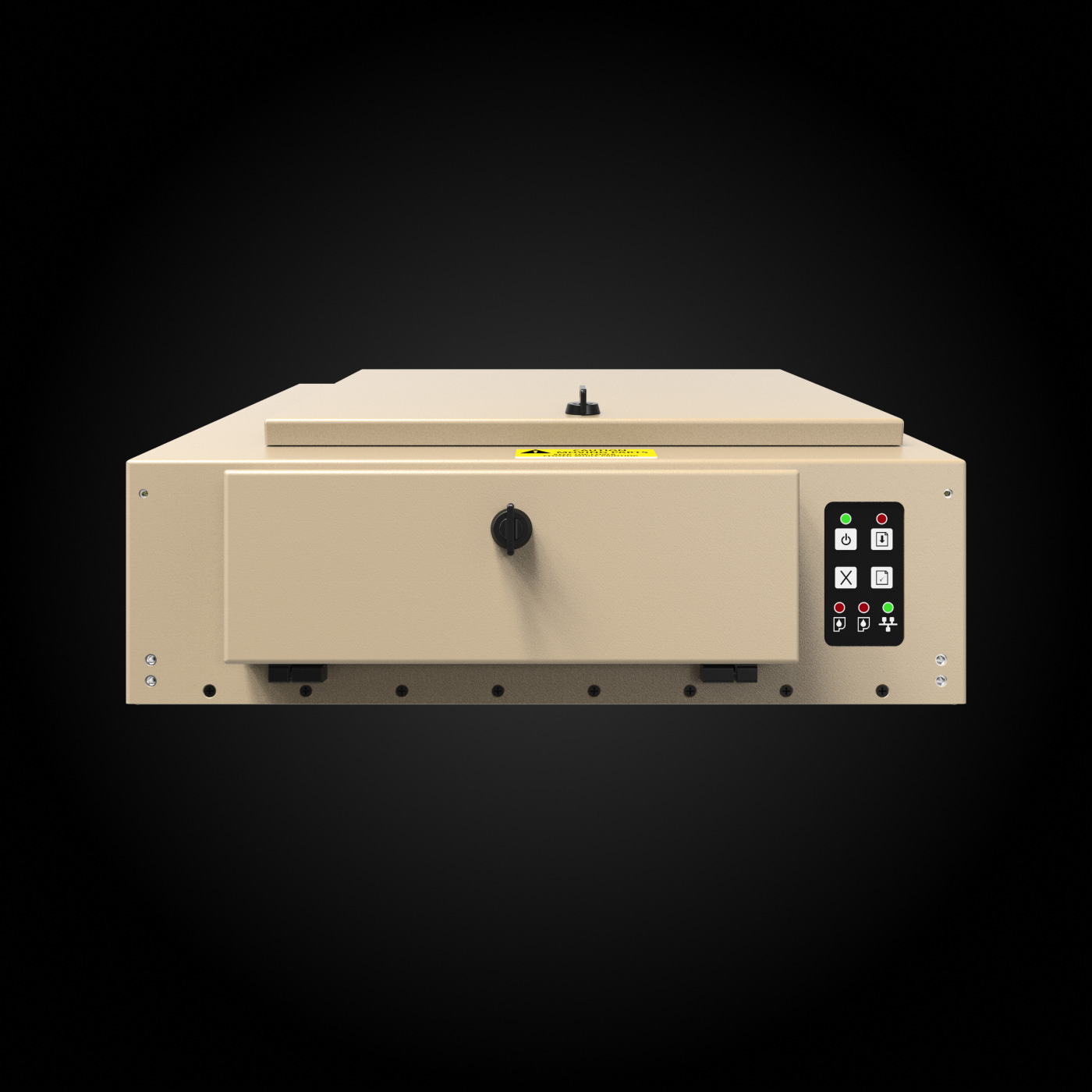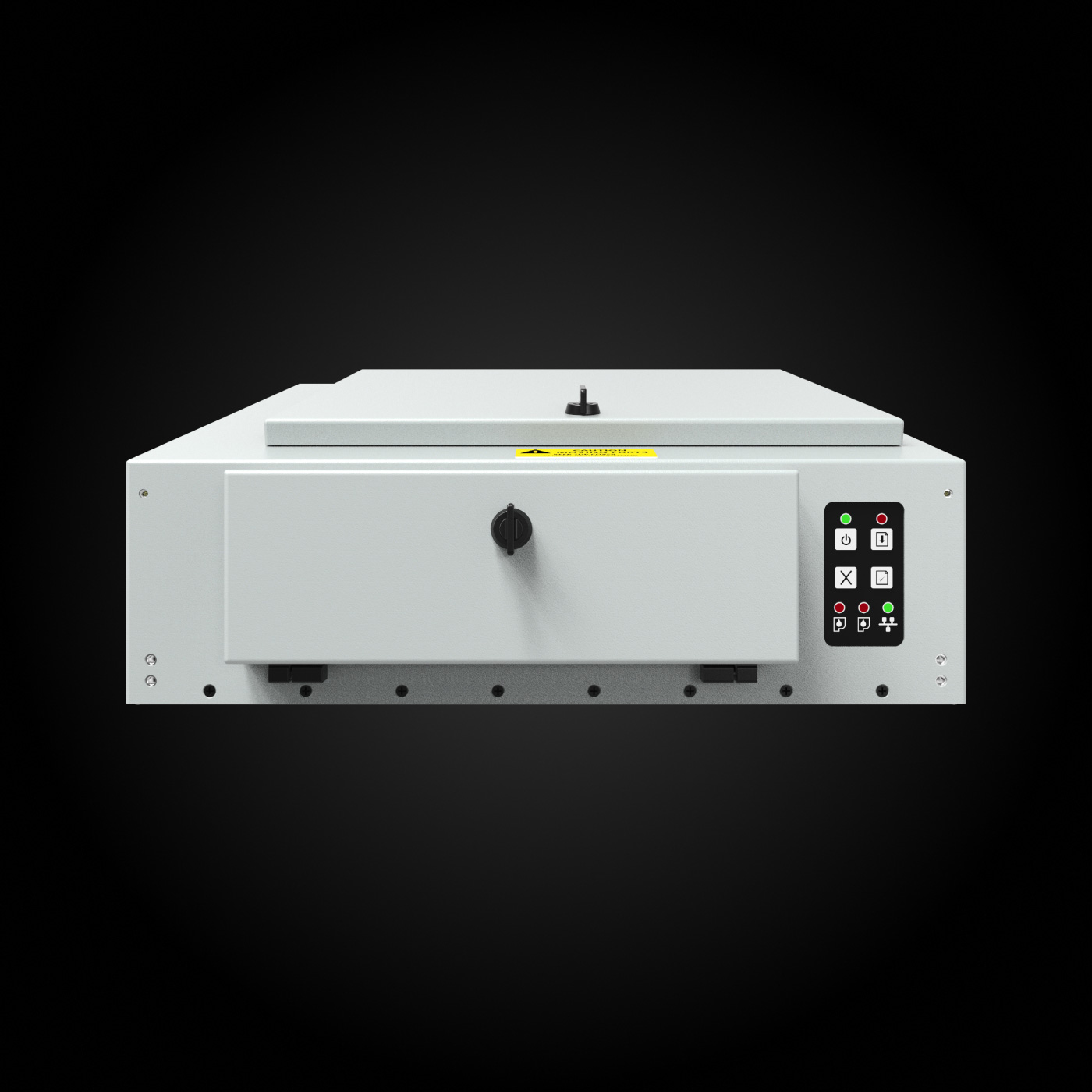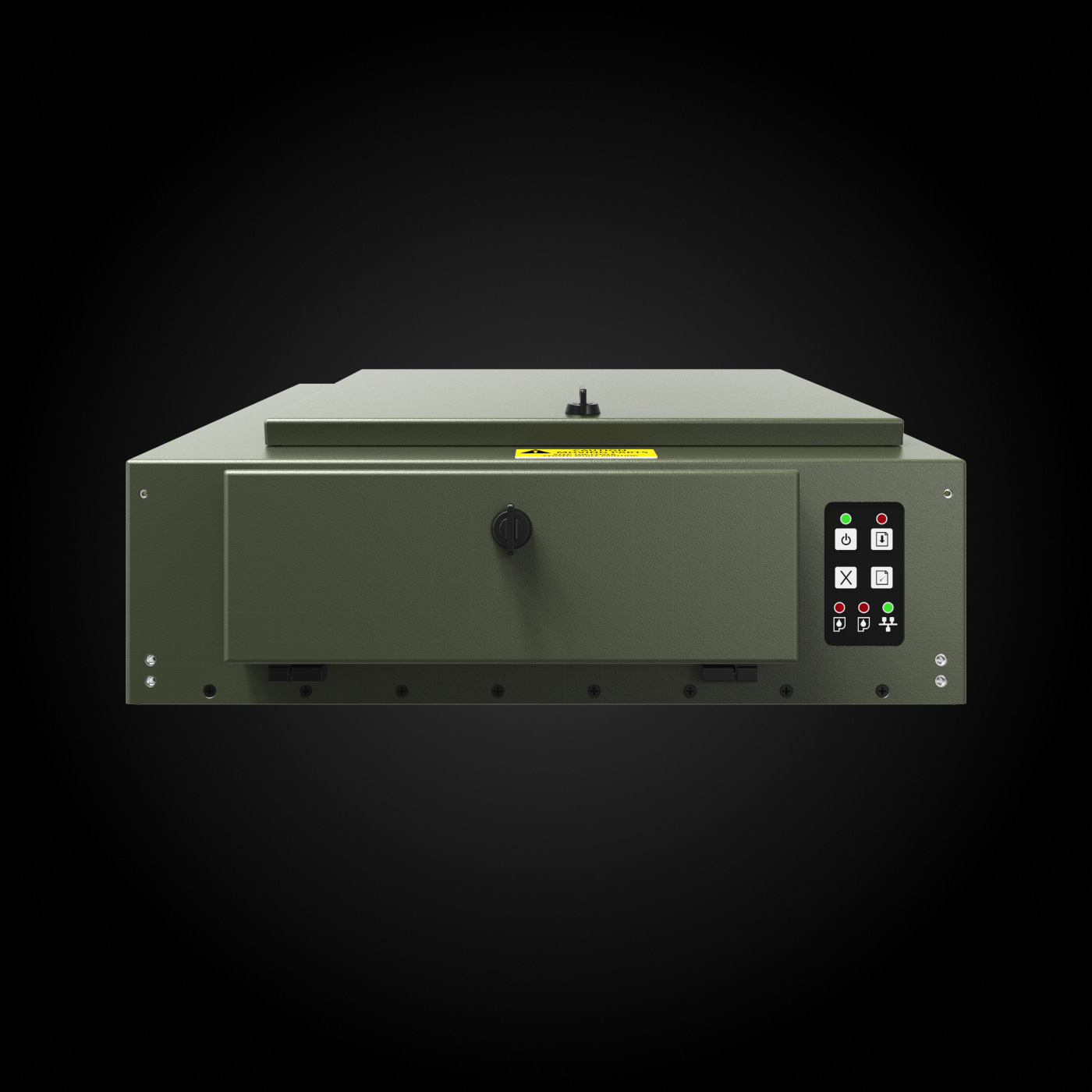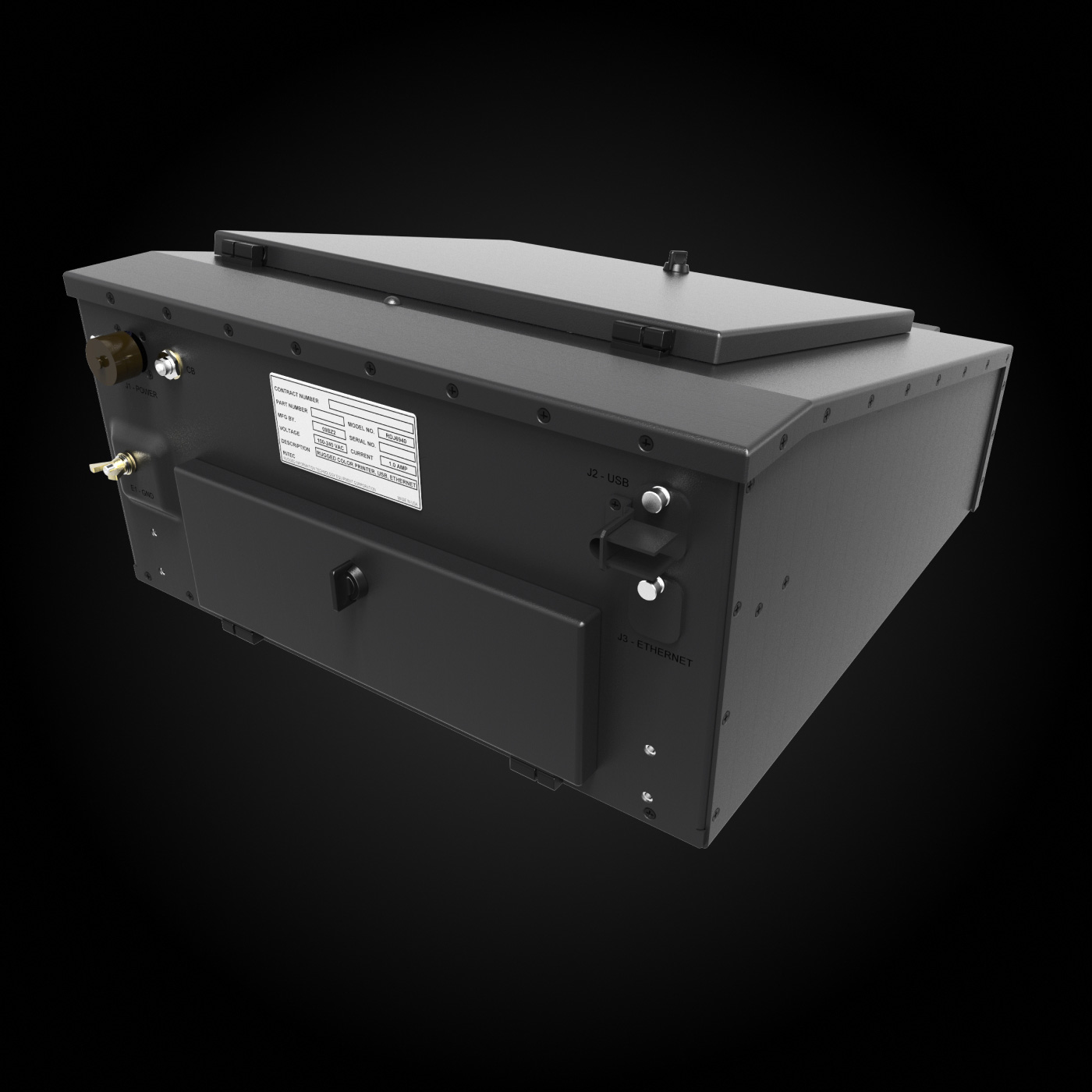 Features
HP technology and industrial performance
Universal power supply
Network and USB connectivity
Prints up to 36 ppm black, 27 ppm color
Up to 4800 x 1200 dpi resolution
Paper type sensor
20,000-hour MTBF
Options
Mounting tray
Customized vibration/shock isolation system
DC power operation
19″ rack mount