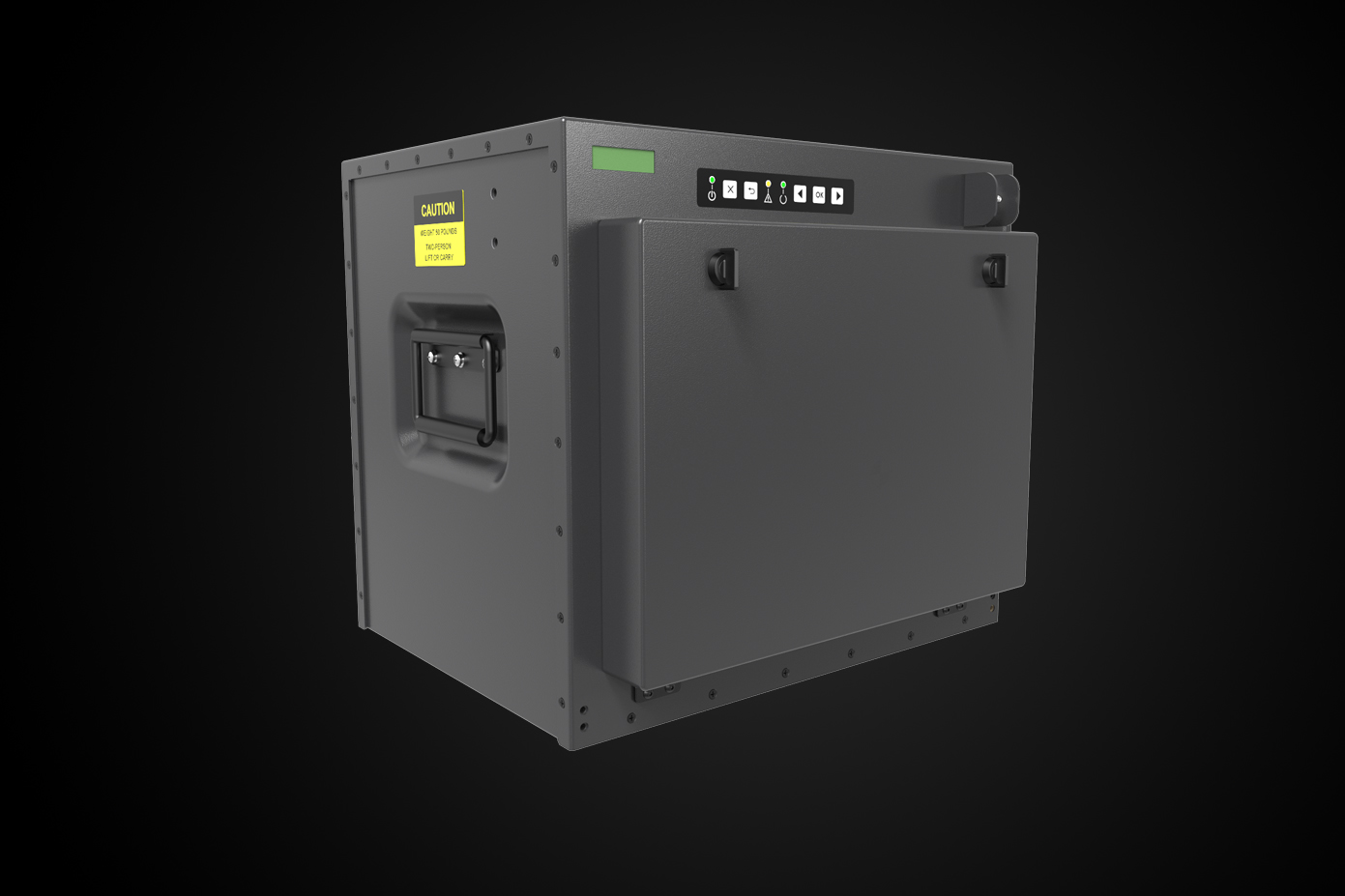 Lightweight Laser Printer
The RLP38 Laser Printer draws upon proven Hewlett Packard laser printer performance and RITEC proprietary rugged design technology to form a product offering that is ideal for tactical and harsh environments. The RLP38 is powered by a high-performance 38 page-per-minute print engine that produces true 1200 x 1200 dpi resolution output utilizing HP REt and HP FastRes 1200. The printer is packaged in an aluminum enclosure to provide the user with all the functionality of an office setting and the rugged construction needed for use in a harsh field environment.
Are you interested in this product?
REQUEST INFORMATION NOW
Performance Specifications
Resolution 1200 x 1200 dpi
Print Speed Up to 38ppm
Input Voltage 115/230 Vac, 50/60 Hz
Power Consumption 8 W standby, 570 W max active printing
Data Interface USB 2.0, Ethernet 10/100/1000BASE-T
Memory 256 MB
Print Language HP PCL6, PCL5e, Postscript Level 3 emulation, direct PDF, URF, PWG Raster
Cartridges HP CF259A: 3,000 sheet capacity, HP CF259X: 10,000 sheet capacity
Media Plain paper, envelopes, transparencies 250-sheet input tray
Dimensions 17.25″ wide x 15.50″ high x 13.20″ deep Weight 50 lb
Mounting 19″ rack, isolation tray, table-top mount with or without isolators
Environmental Specifications
Operating Temperature -18°C to +52°C
Storage Temperature -32°C to +60°C
Operating Altitude 0 to 15,000 feet
Storage Altitude 0 to 40,000 feet
Humidity 10% to 95%, non-condensing
Rain MIL-STD-810F, Method 506.4, Procedure III
Vibration MIL-STD-810F, Method 514.5, tracked, wheeled, composite wheeled vehicle, US Army CHS-3 profile, in isolation tray
Shock MIL-S-901D, Grade B, Class II
Bench Handling MIL-STD-810F, Method 516.5, Procedure VI
Transit Drop MIL-STD-810F, Method 516.5, Procedure IV, 3-foot drop
Inclination Up to 30° off-level in any axis
EMI/EMC MIL-STD-461E, Method CE102, RE102, CS101, CS114, CS115, CS116, RS103
HEMP MIL-STD-2169B
Sand and Dust MIL-STD-810F, Method 510.4, Procedure I
Fungus Materials are fungus inert
NBC Fully operational with MOPP IV gear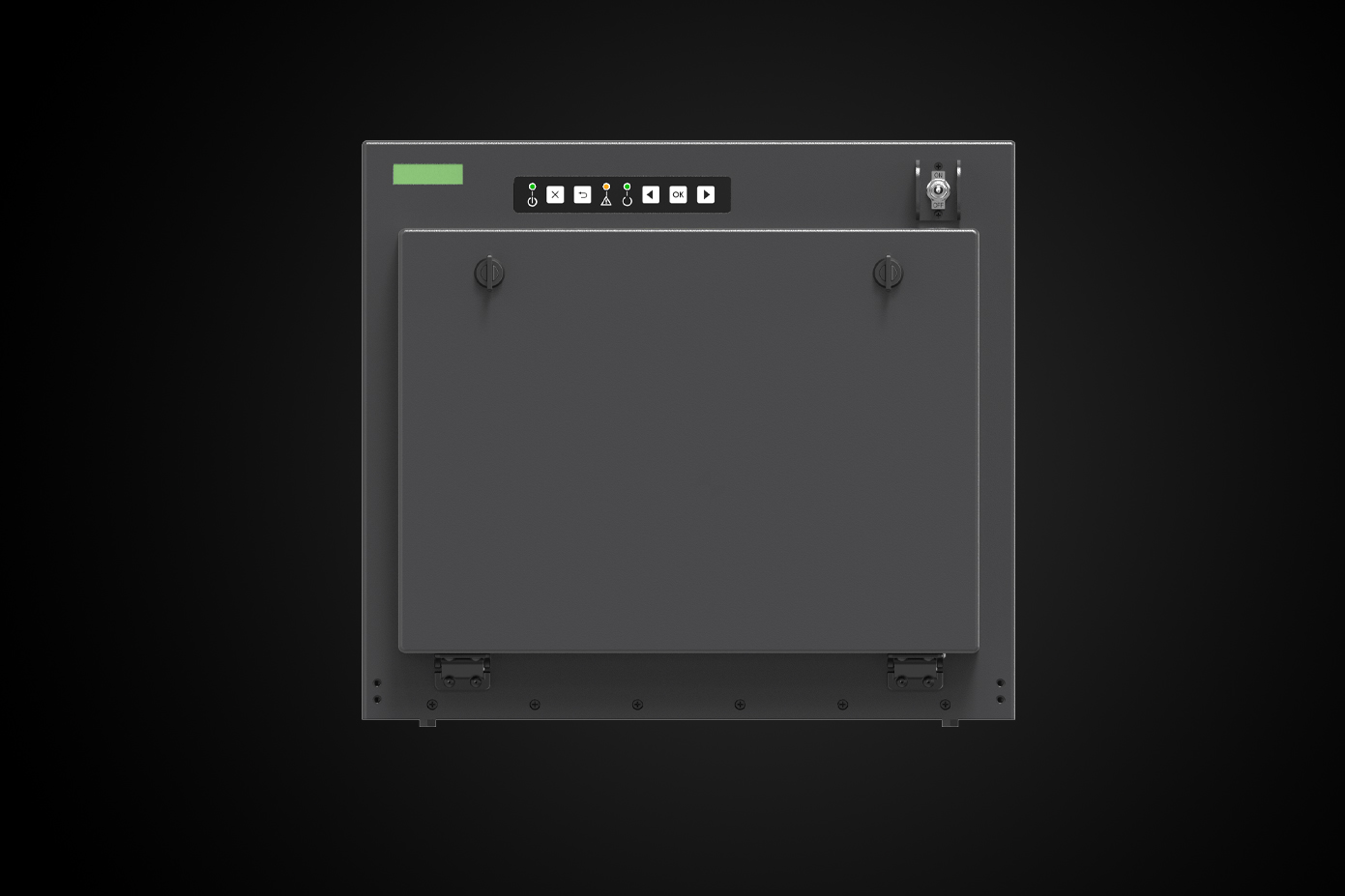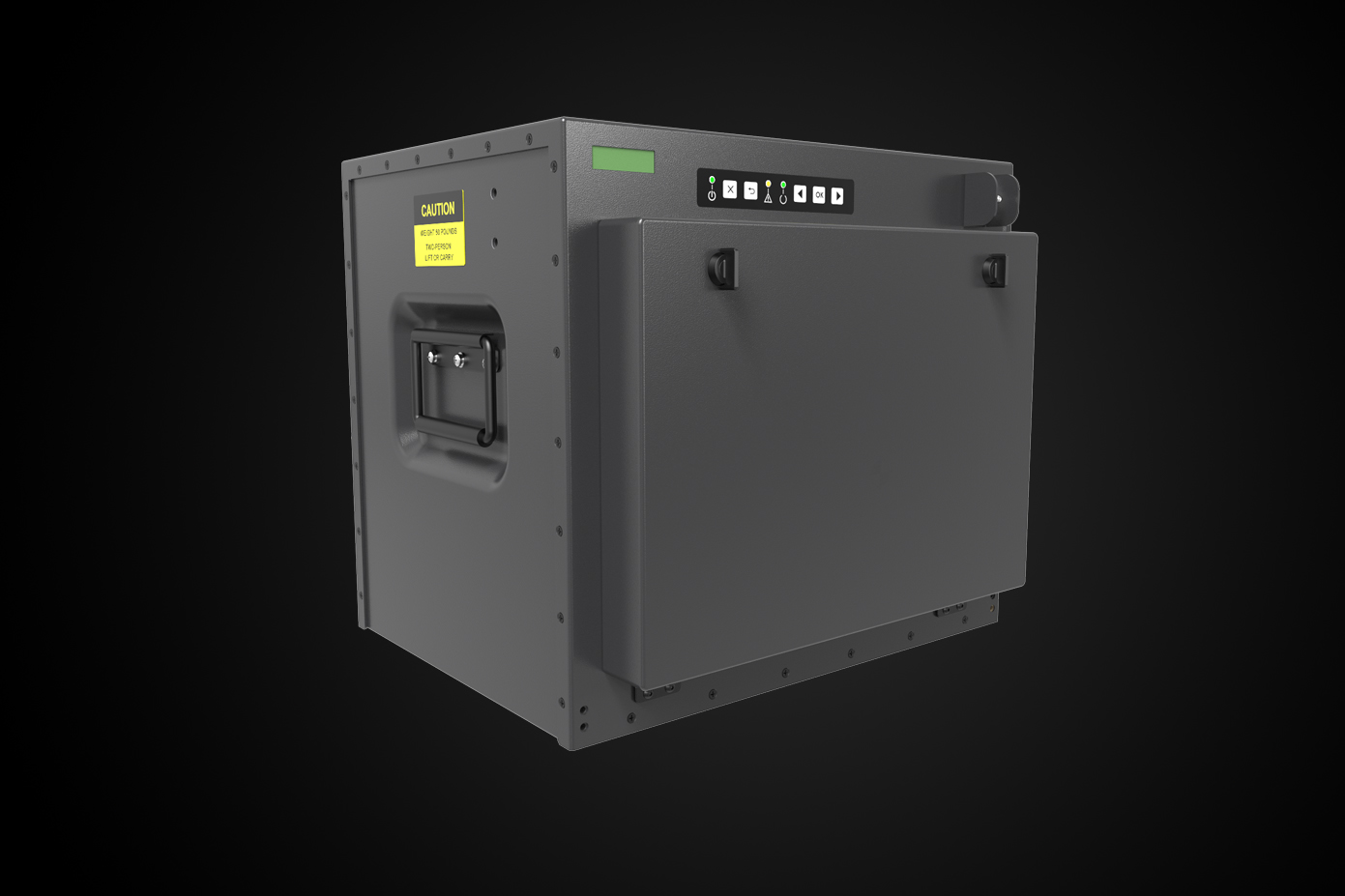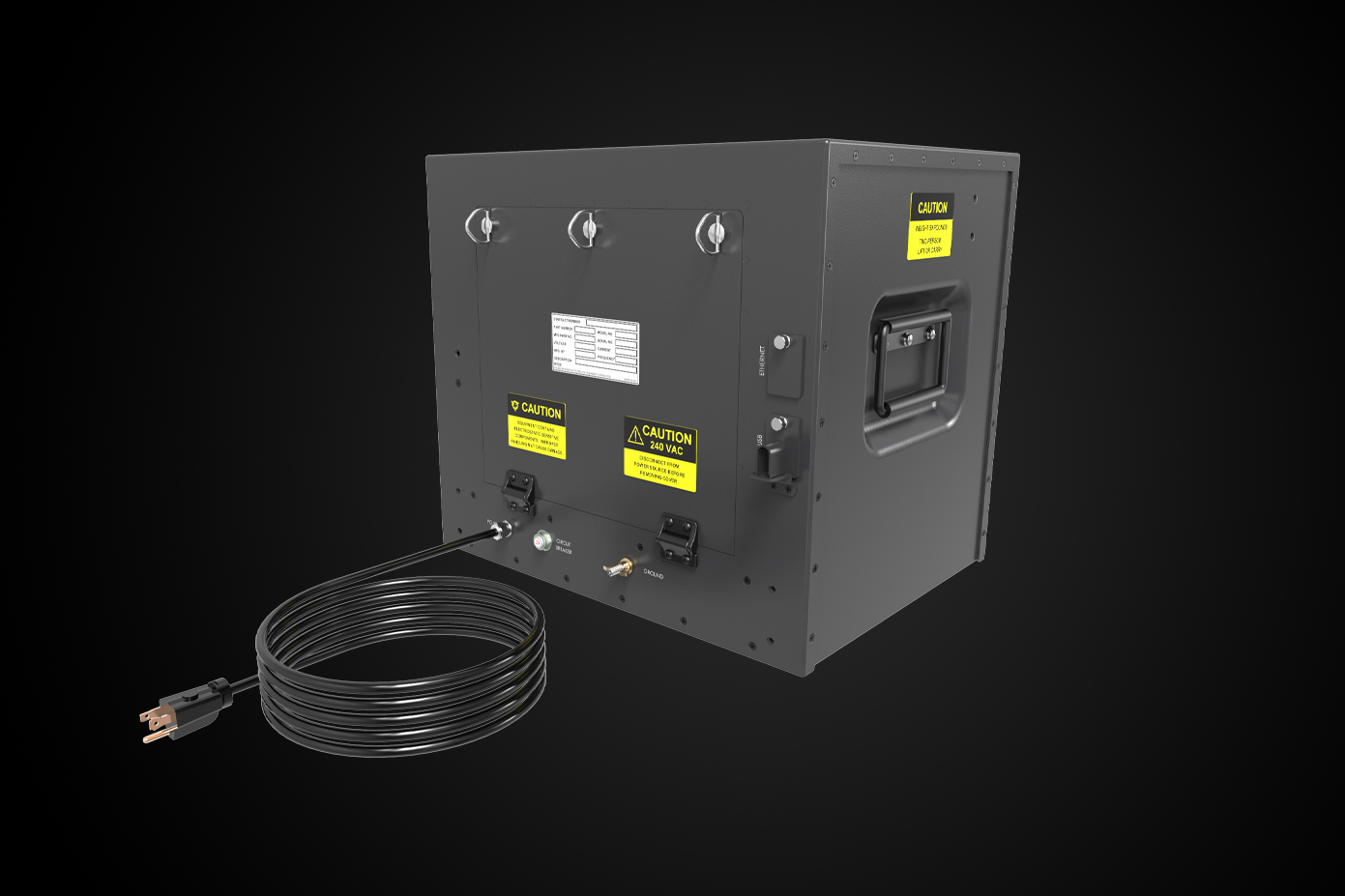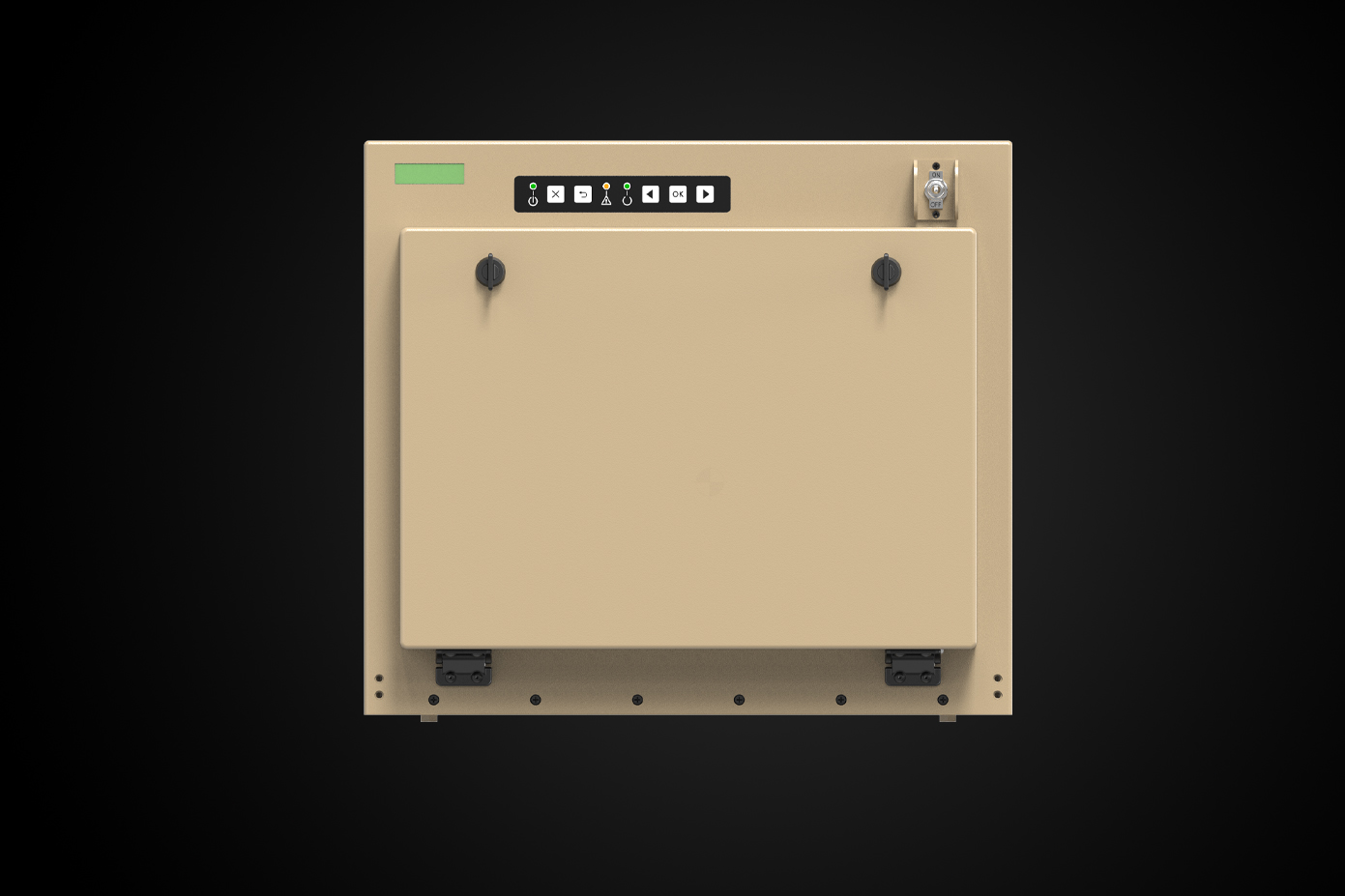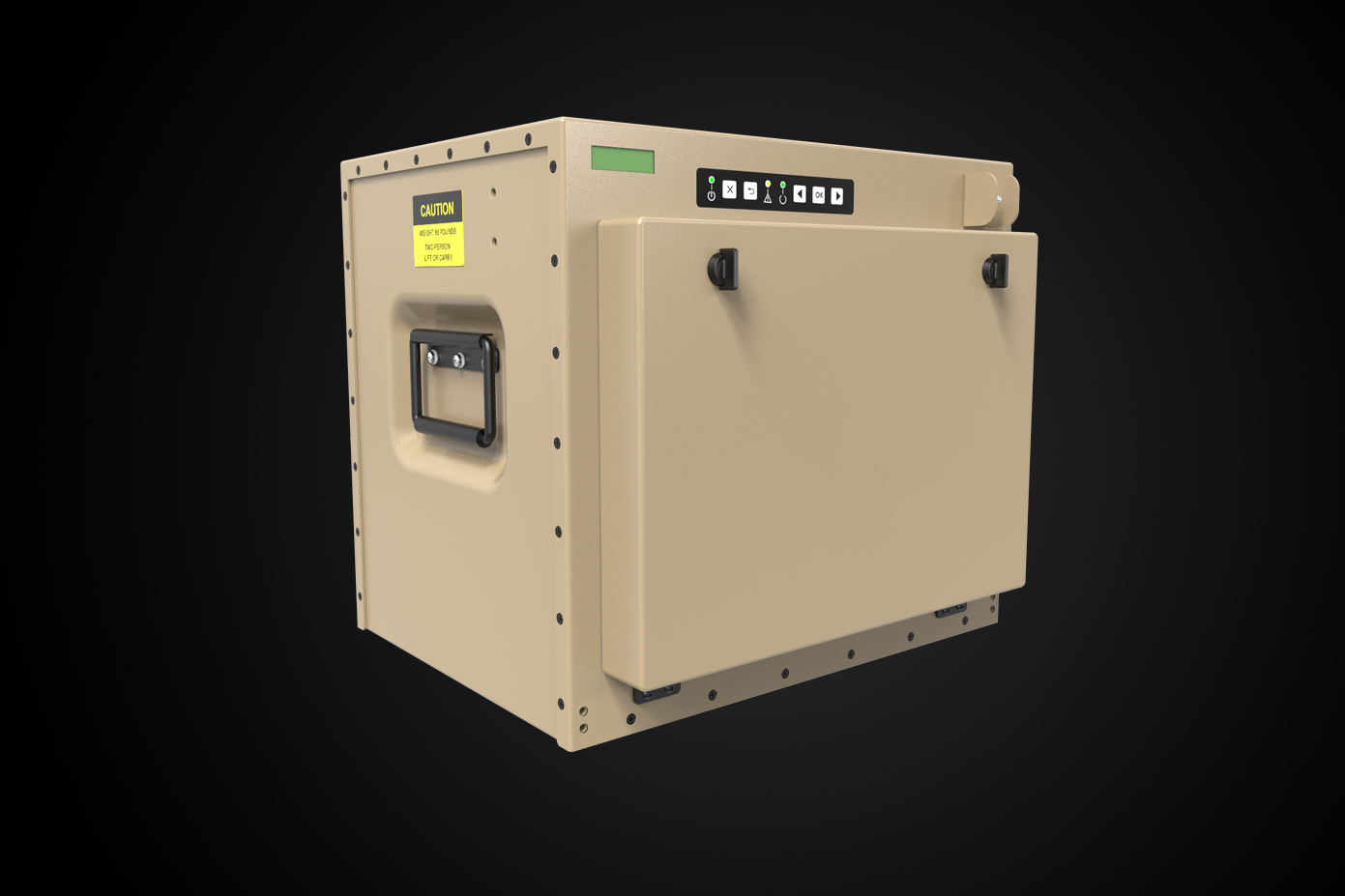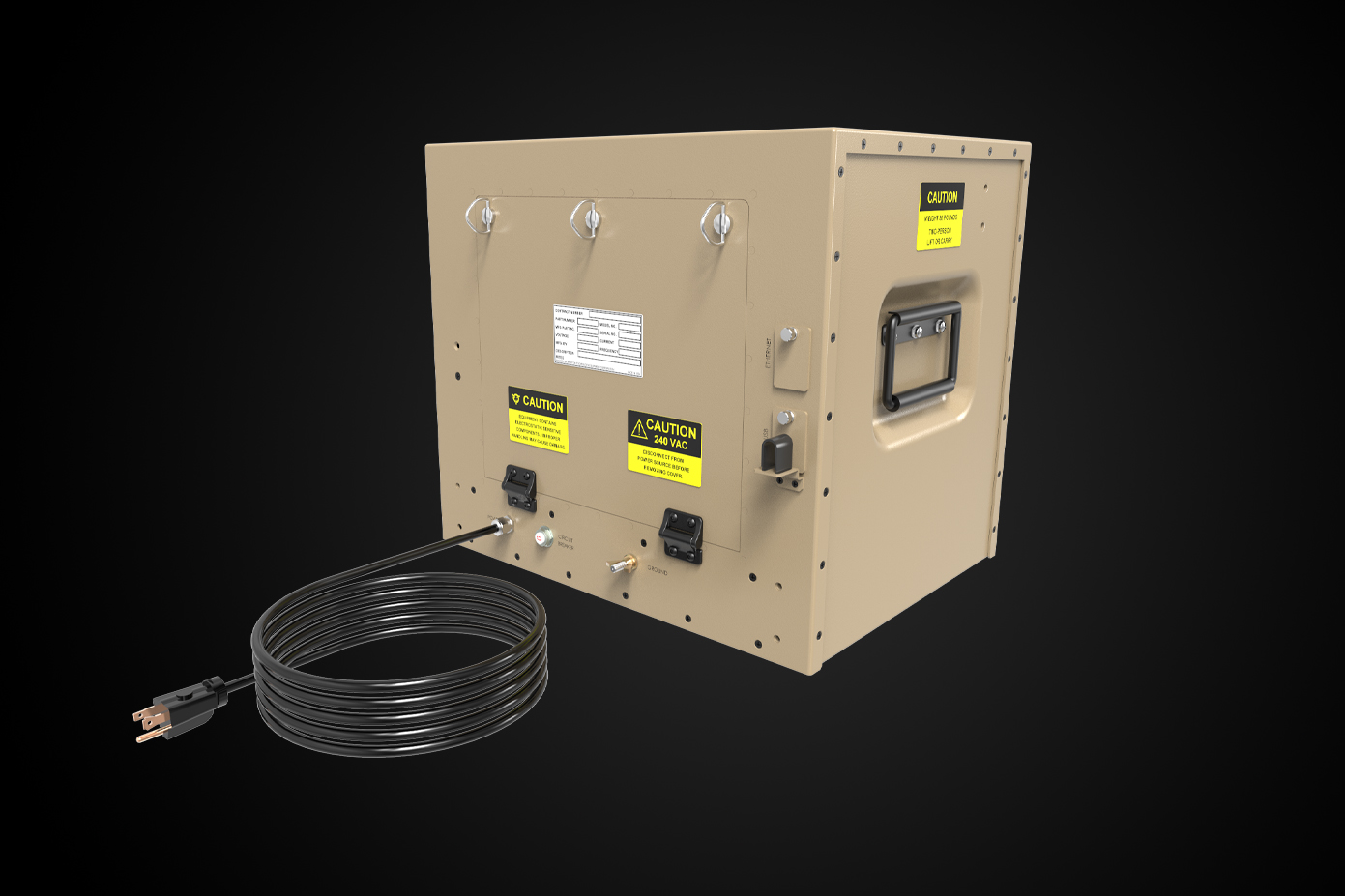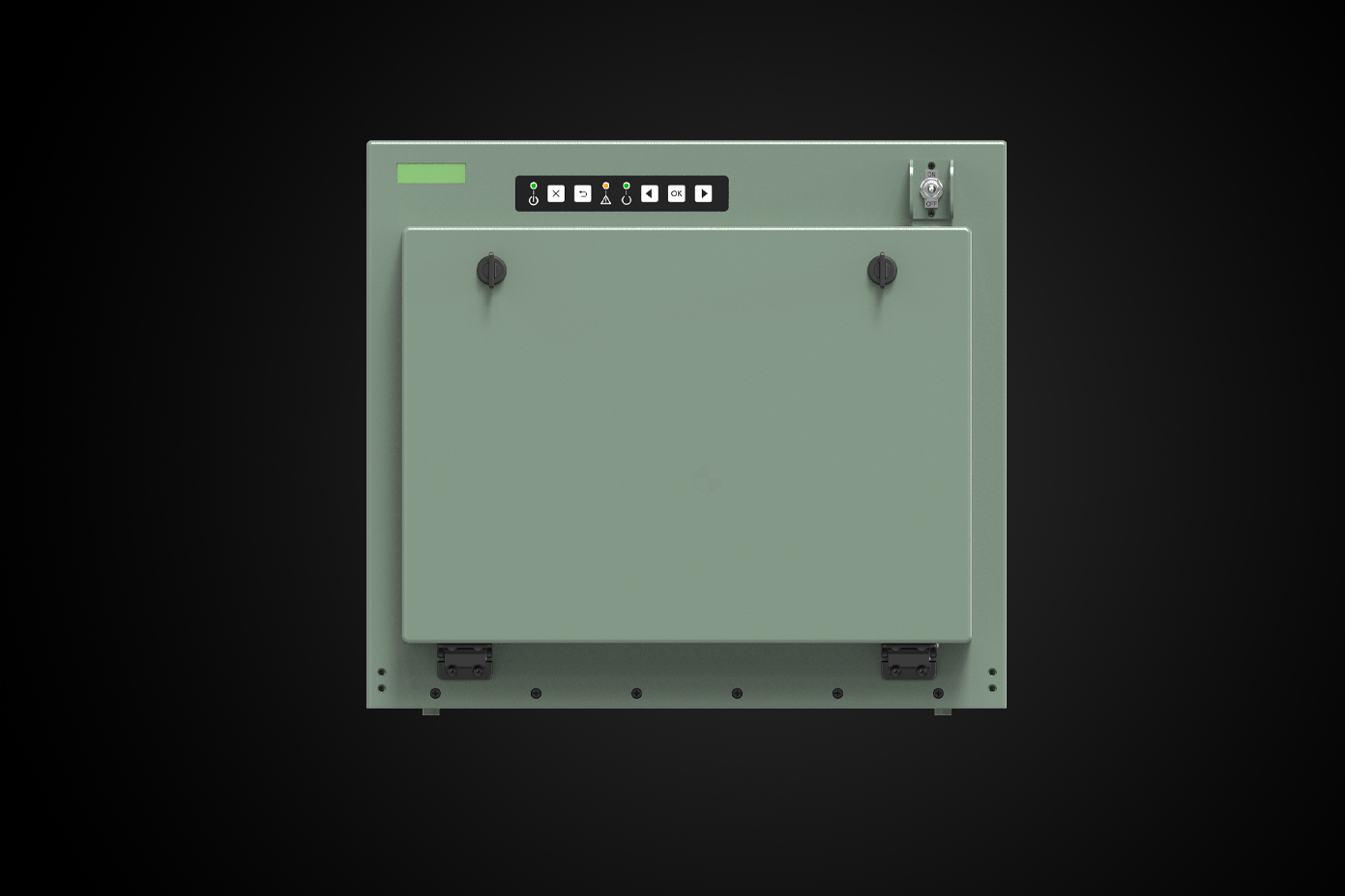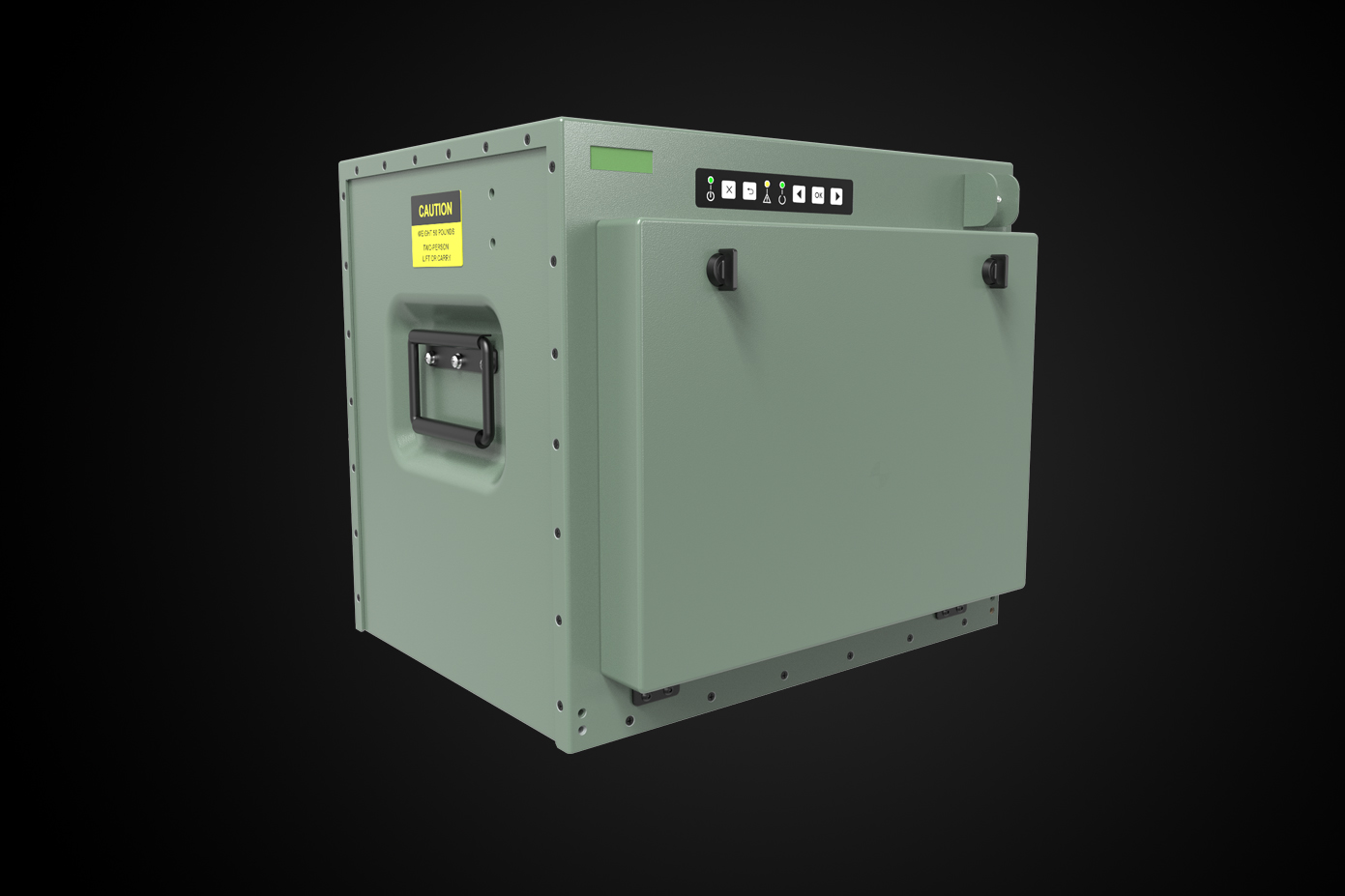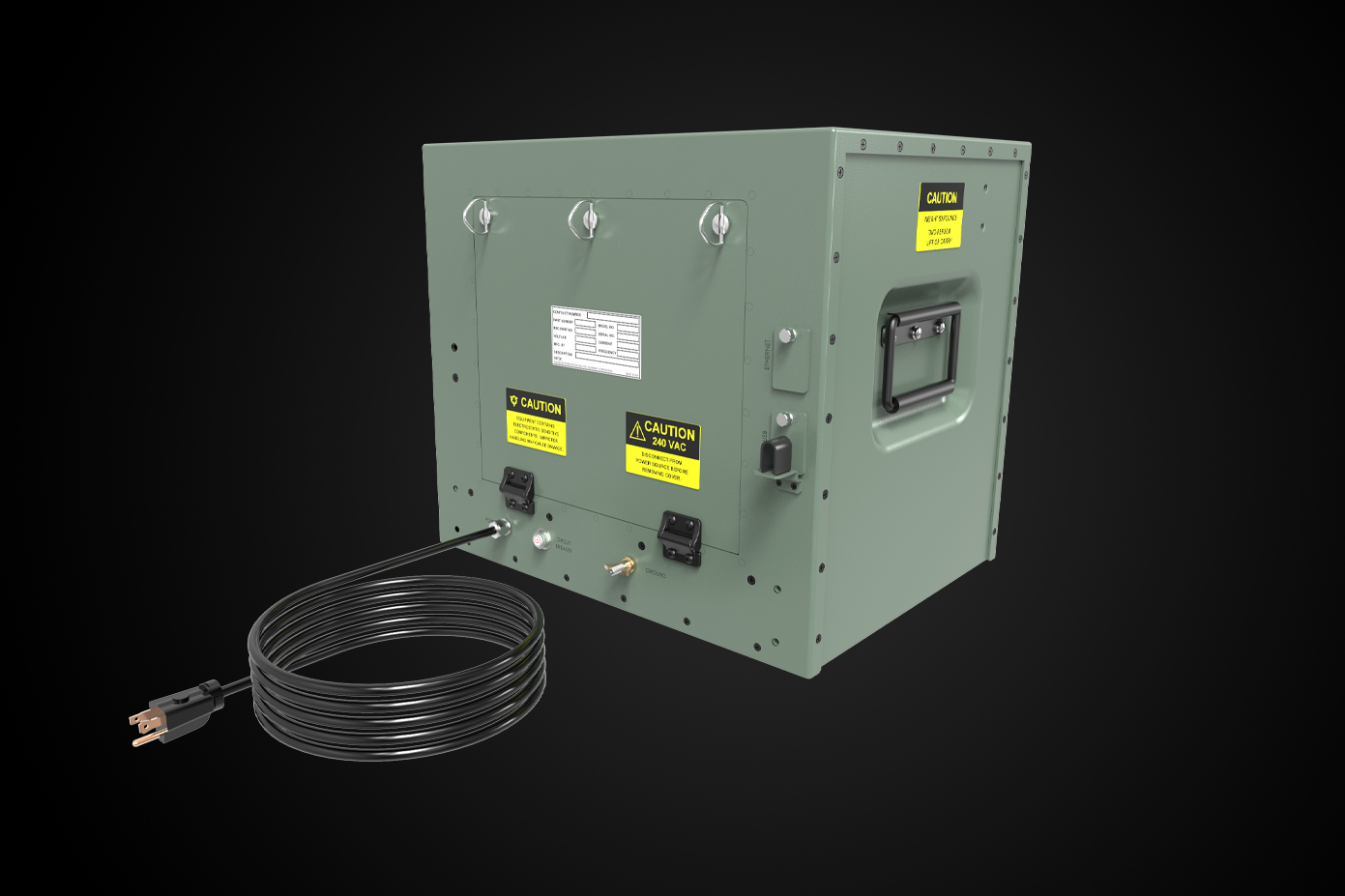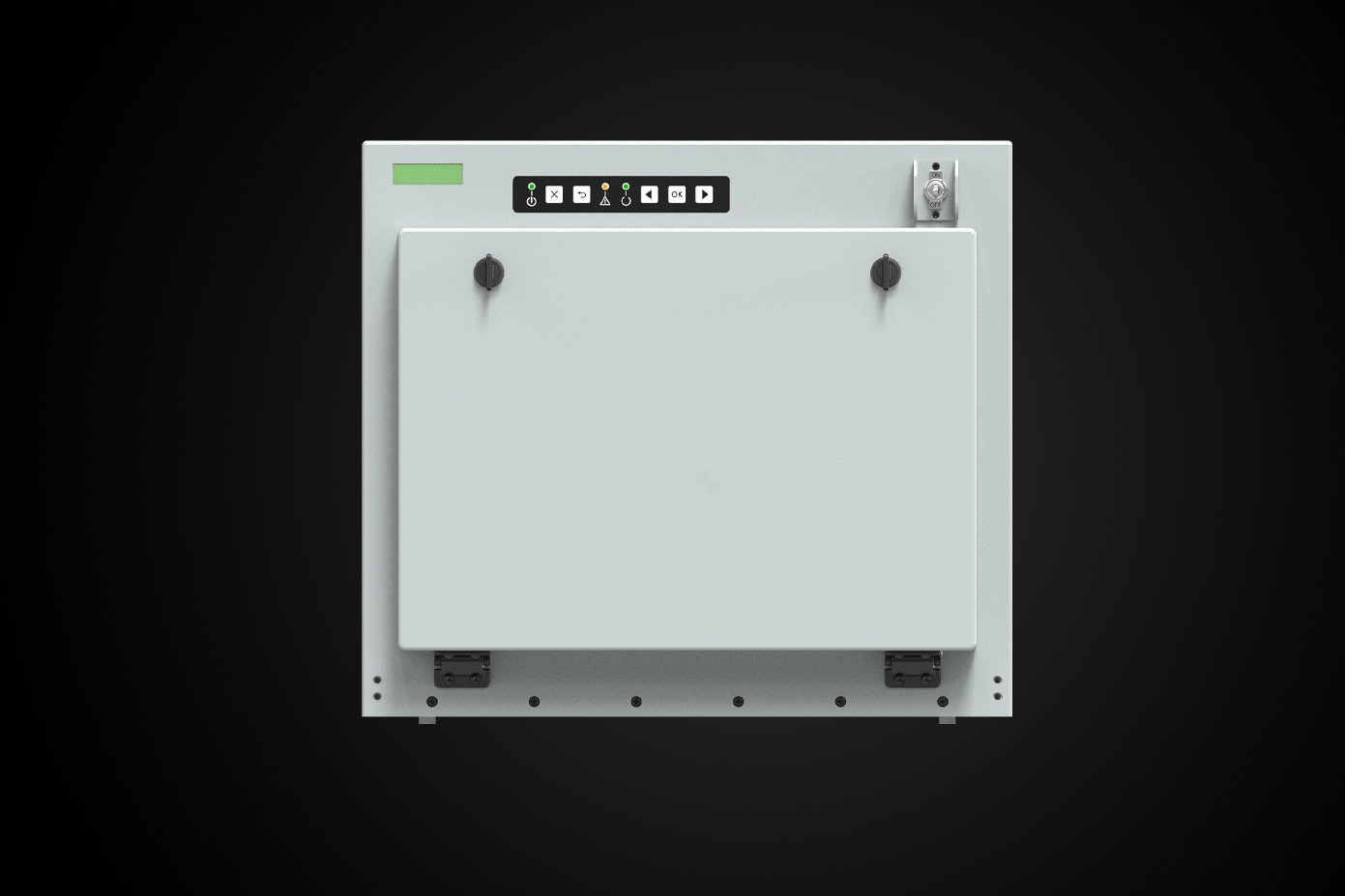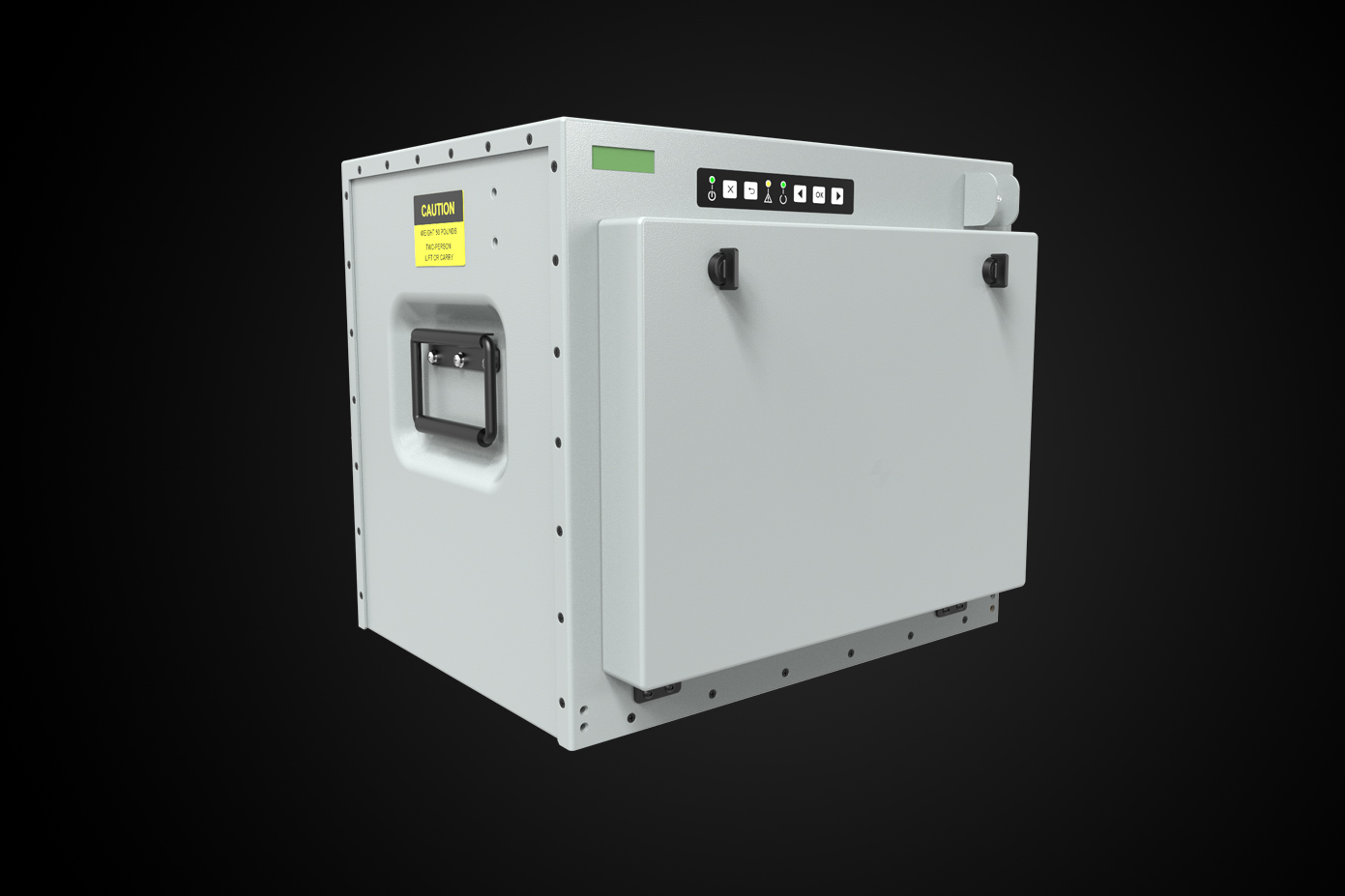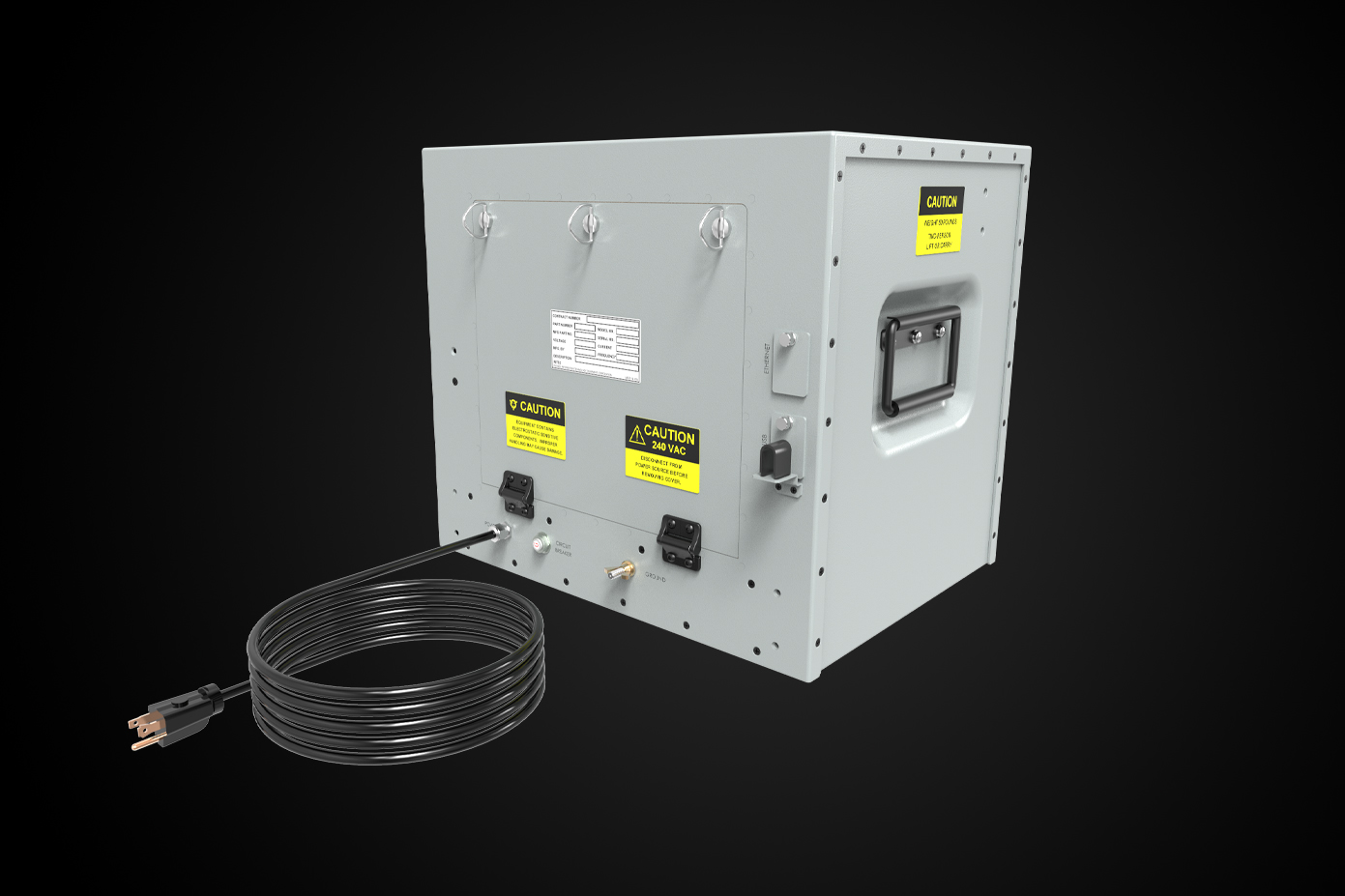 Features
LCD Interface Screen
HP PCL 5e, HP PCL 6, HP Postscript level 3 emulation with automatic language switching
12,000-hour MTBF
Autoranging input voltage
Re-settable circuit breaker
12-foot power cord
Options
Memory expansion
Tuned vibration/shock isolators
Mounting tray
Transit case
EIA RS-310 rack mount kit
Multiple data interface configurations