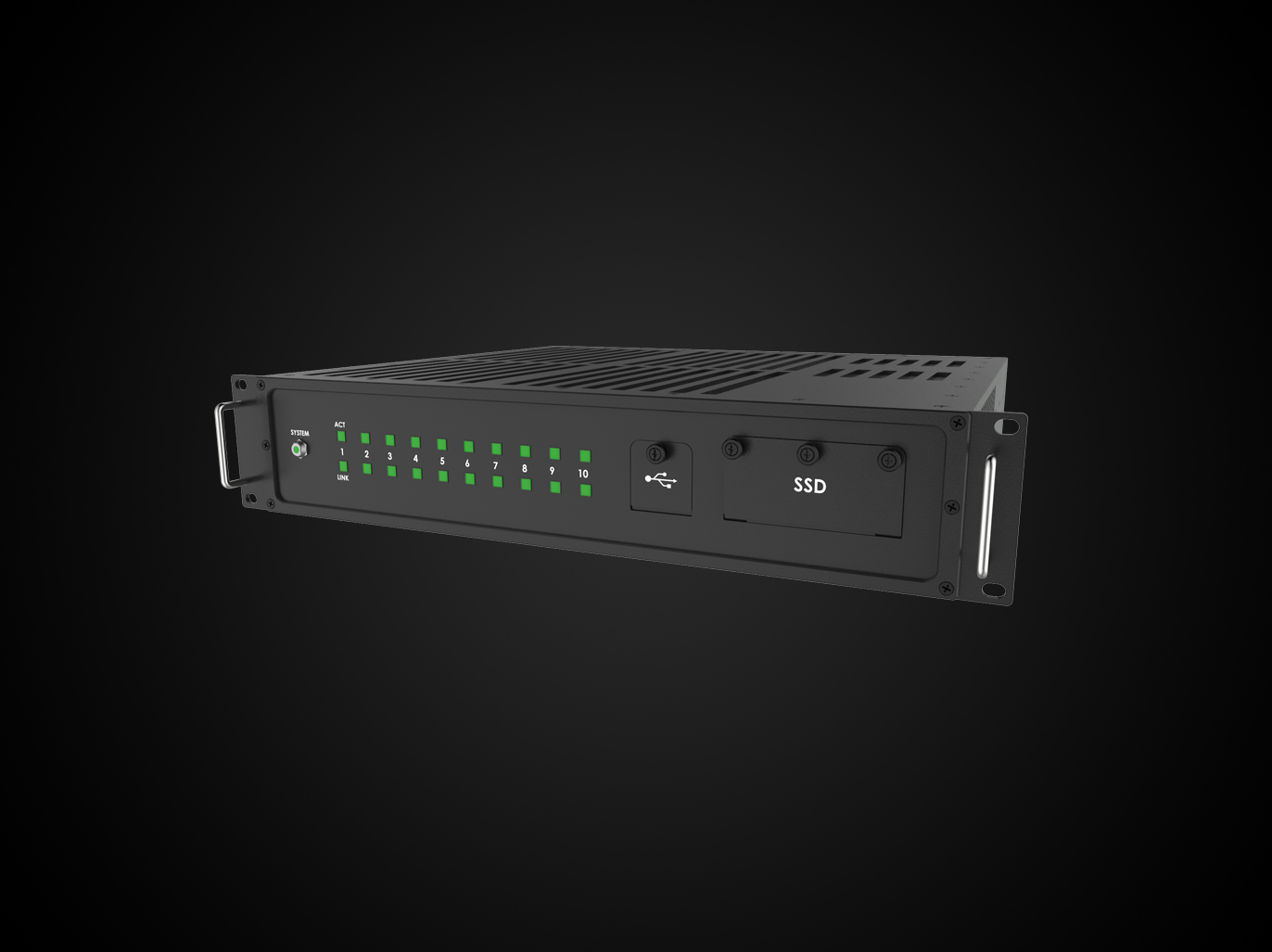 Rackmount Switch Server
The Model RMSS1200 is the next generation of Military & Aerospace Server and Secure Network Switch/Router. It is the most rugged Edge Server with a built-in fully managed Switch/Router on the market. This item has up to 12 fully managed ports of any combination of Ethernet protocols. It is perfect for land, sea, or airborne applications.  With the ability to securely control communication on up to 12 ports of mixed protocol Ethernet it is designed to simplify the connection of mission-critical information networks. The architecture of this Server/Switch is a bottom-up design to help get ahead of current and emerging Cyber Security challenges with completely segregated Red/Black zones in one box. The Switch provides top-in-class throughput and a level of robustness that is unparalleled. The RMSS1200 is a smart investment in managing modern topology for the future of IT infrastructure. It is easy to deploy and easy to manage. RITEC makes enterprise-grade cyber security technology accessible for every defense and aerospace application.
Are you interested in this product?
REQUEST INFORMATION NOW
Performance Specifications
Intel Atom C3508 processor, 4 cores, 8 MB cache, 8 GB of DDR4 memory
Fixed SSD for the operating system, removable SSD for apps
Any combination of Ethernet protocols up to 12 ports total
100Base-FX ports per IEEE 3u (IEEE 802.3-1998)
1000Base-SX ports per IEEE 3z (IEEE 802.3-1998)
1000Base-T ports per IEEE 3ab (IEEE 802.3-2002)
Maximum transmission distance of 6,561 feet (FX) and 721 feet (SX)
Managed Layer 3 Ethernet, half-duplex and full-duplex
Network link/activity indicators on the front
Linux, VxWorks (6.9), and Windows
One, USB 0/3.0 port and one, USB 2.0 port
Single-link DVI-D video
2U, 19-inch rack-mount
115 Vac, 60 Hz input power
Supports field loading of the operating system via USB or Ethernet
Secure boot implementation with anti-tamper
Environmental Specifications
Operating Temperature -10°C to +52°C
Storage Temperature -32°C to +60°C
Operating Altitude 0 to 15,000 feet
Storage Altitude 0 to 40,000 feet
Humidity 10% to 95%, non-condensing
Rain MIL-STD-810F, Method 506.4, Procedure III
Vibration MIL-STD-810F, Method 514.5, tracked, wheeled, composite wheeled vehicle, US Army CHS-3 profile, in isolation tray
Shock MIL-S-901D, Grade B, Class II
Bench Handling MIL-STD-810F, Method 516.5, Procedure VI
Transit Drop MIL-STD-810F, Method 516.5, Procedure IV, 3-foot drop
Inclination Up to 30° off-level in any axis
EMI/EMC MIL-STD-461E, Method CE102, RE102, CS101, CS114, CS115, CS116, RS103
HEMP MIL-STD-2169B
Sand and Dust MIL-STD-810F, Method 510.4, Procedure I
Fungus Materials are fungus inert
NBC Fully operational with MOPP IV gear
TEMPEST (Optional)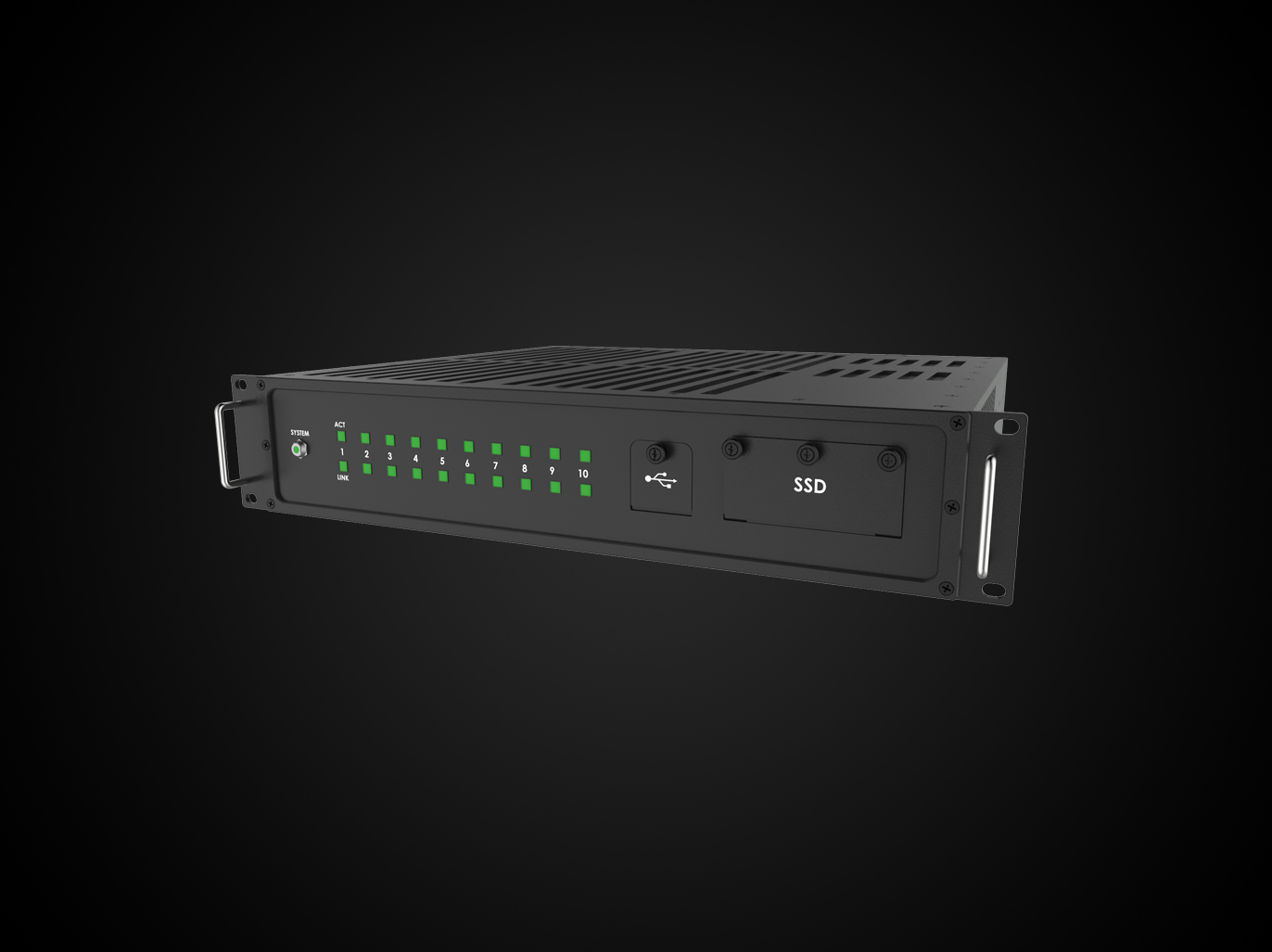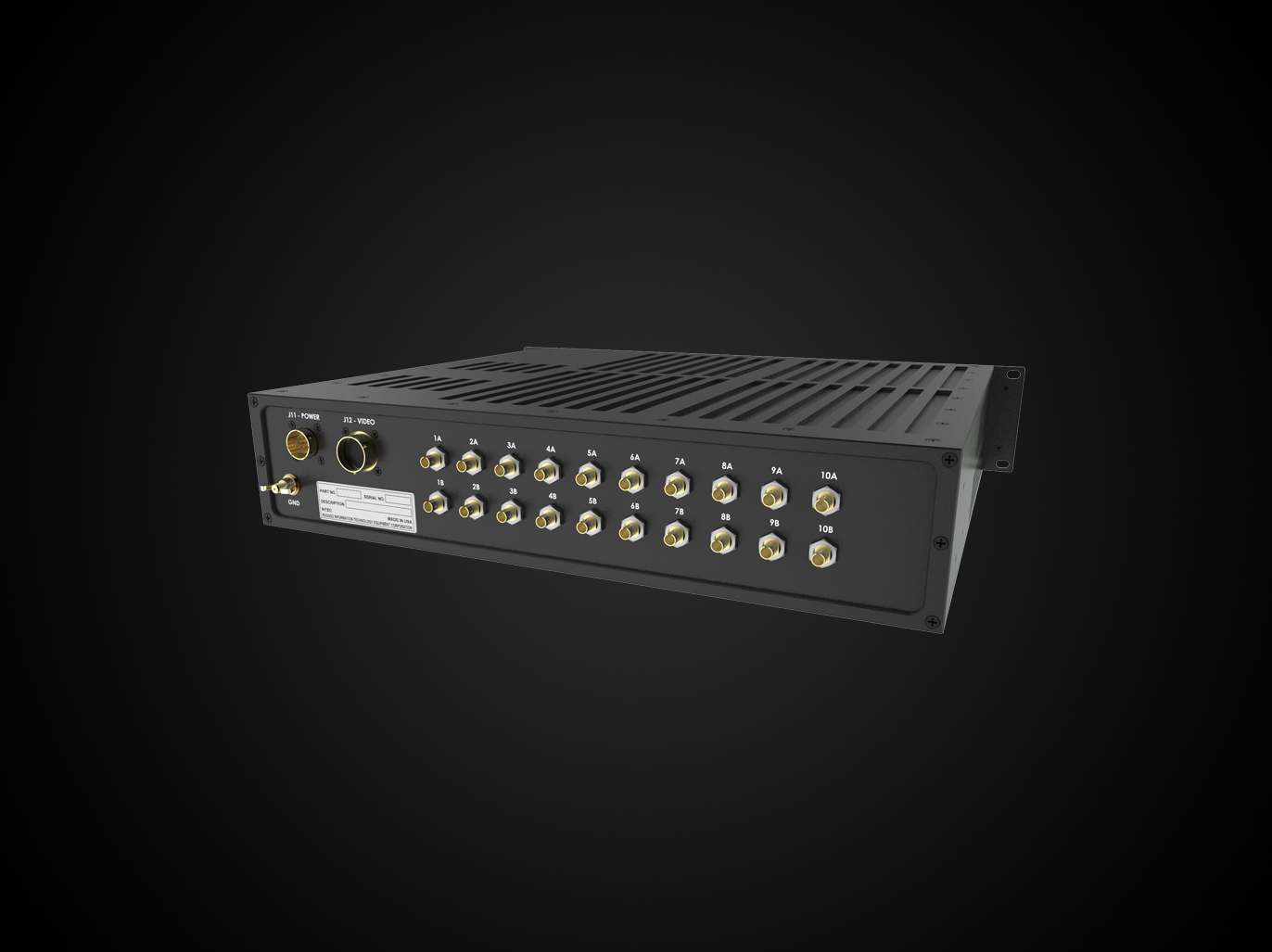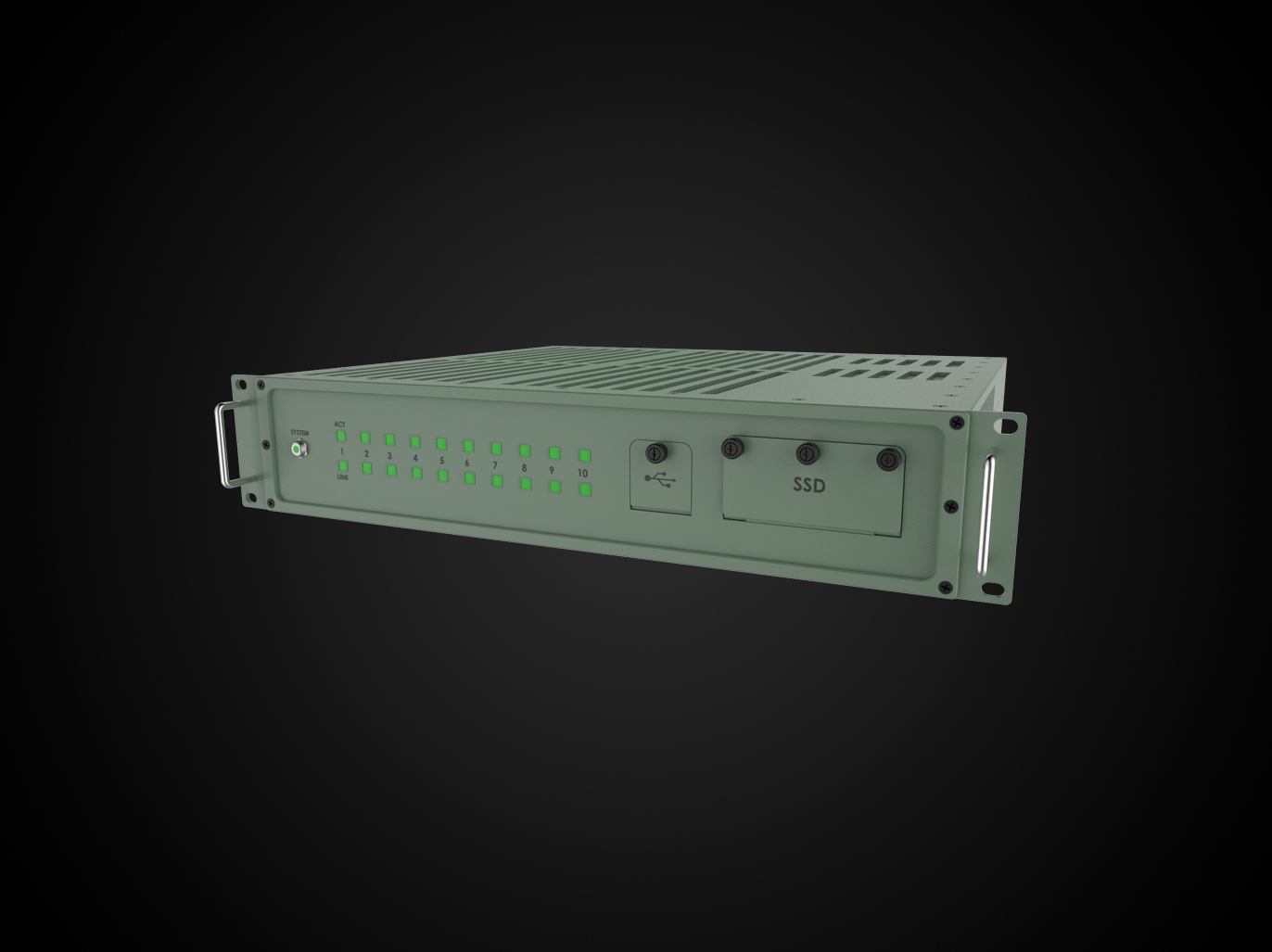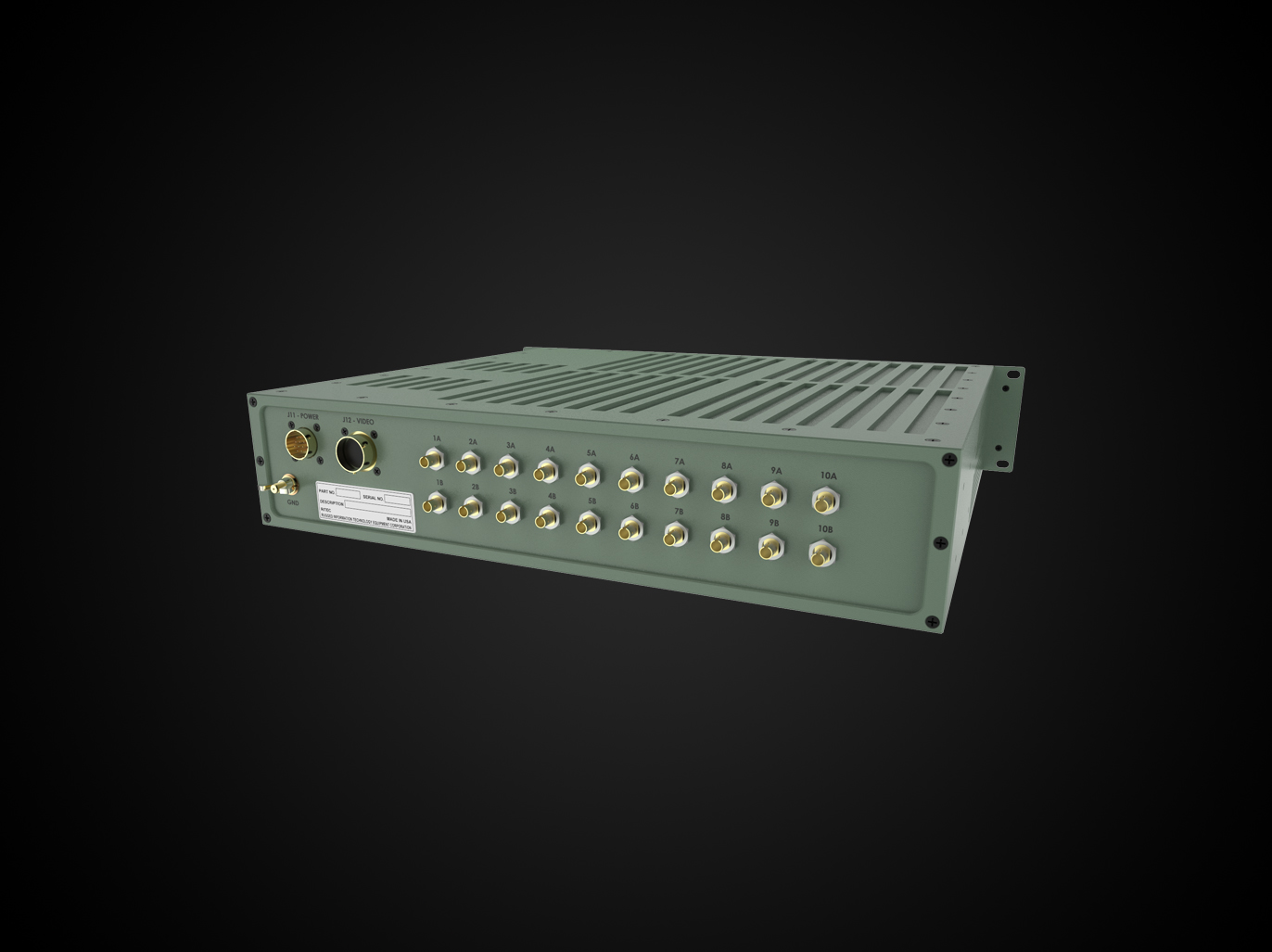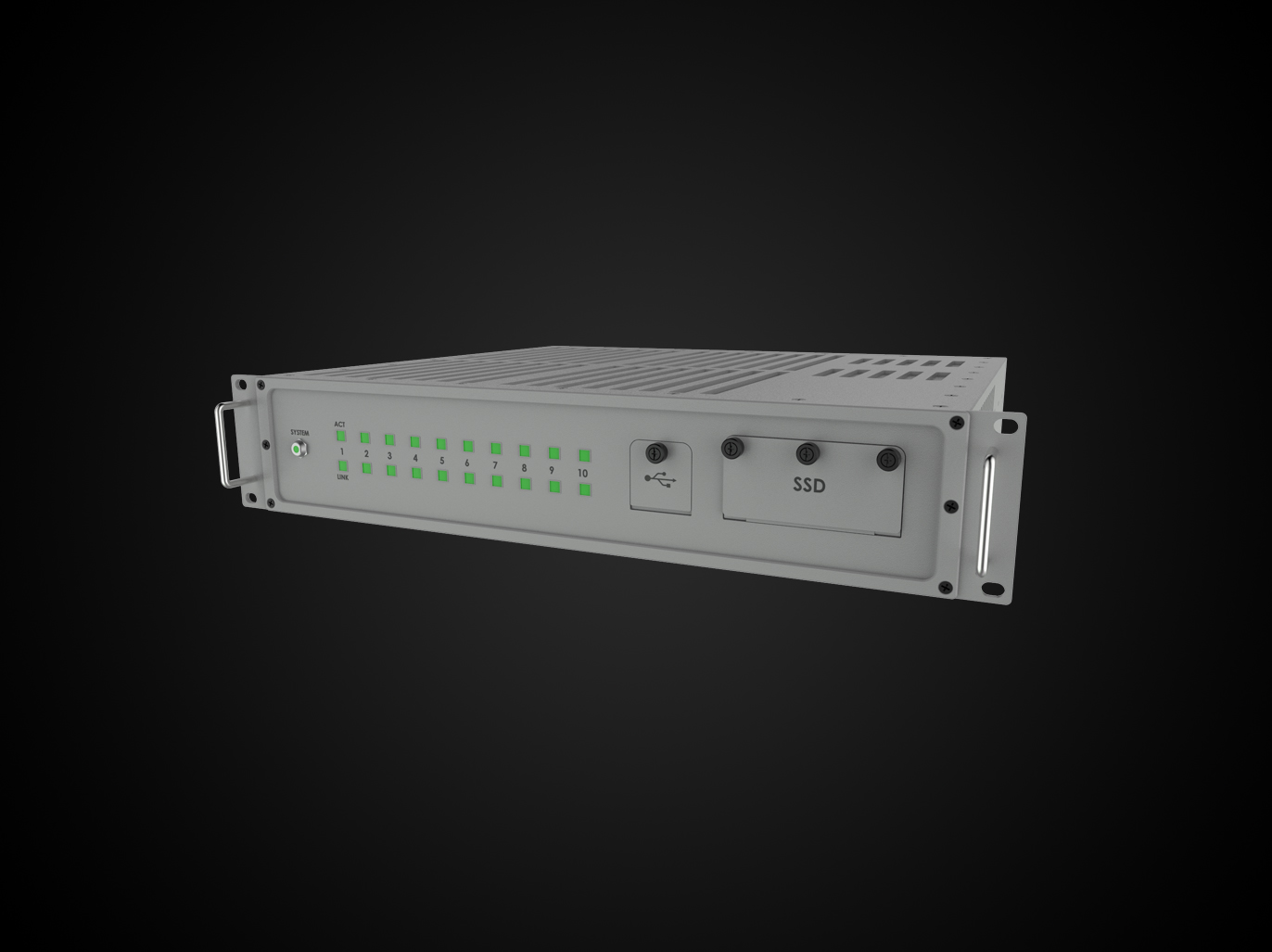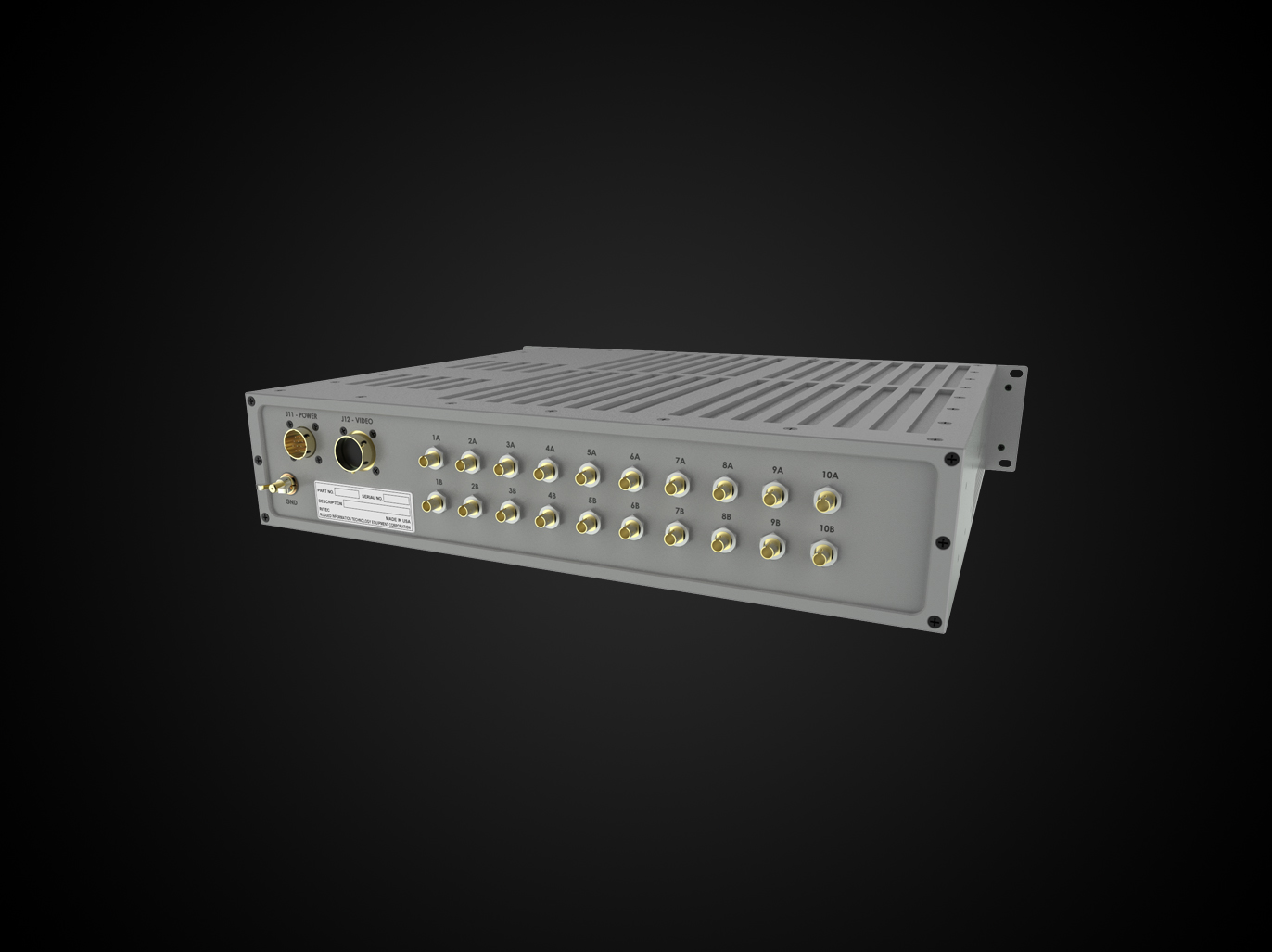 Features
All aluminum sealed chassis
115 Vac, 60 Hz as specified by MIL-STD-1399, Section 300
Intel® Atom™ C3508 processor with 4 Cores, 1.6 GHz
Hardware random number generation for cryptographic applications
Linux and Windows support
Managed L2/L3 Enterprise Gigabit Ethernet Switch
Two fixed and one removable SSD storage device (OS on dedicated read-only SSD)
Malware protection for supported operating systems
SATA Revision 3.0. Compatible with SATA 6Gb/s, 3Gb/s, and 1.5Gb/s interface rates
Zeroize function for CryptoErase and Military Erase (Optional)
Rear Panel: Single-link DVI-D video and USB
Front Panel: USB and 1000Base-T Ethernet interfaces
Options
MIL-S-901 grade A
Three Drive RAID
Additional USB interfaces
Memory Expansion
MIL-STD-461 EMI/EMC: Ground Mobile & Airborne
Navy, Army, and NATO Specs Available
HEMP
TEMPEST