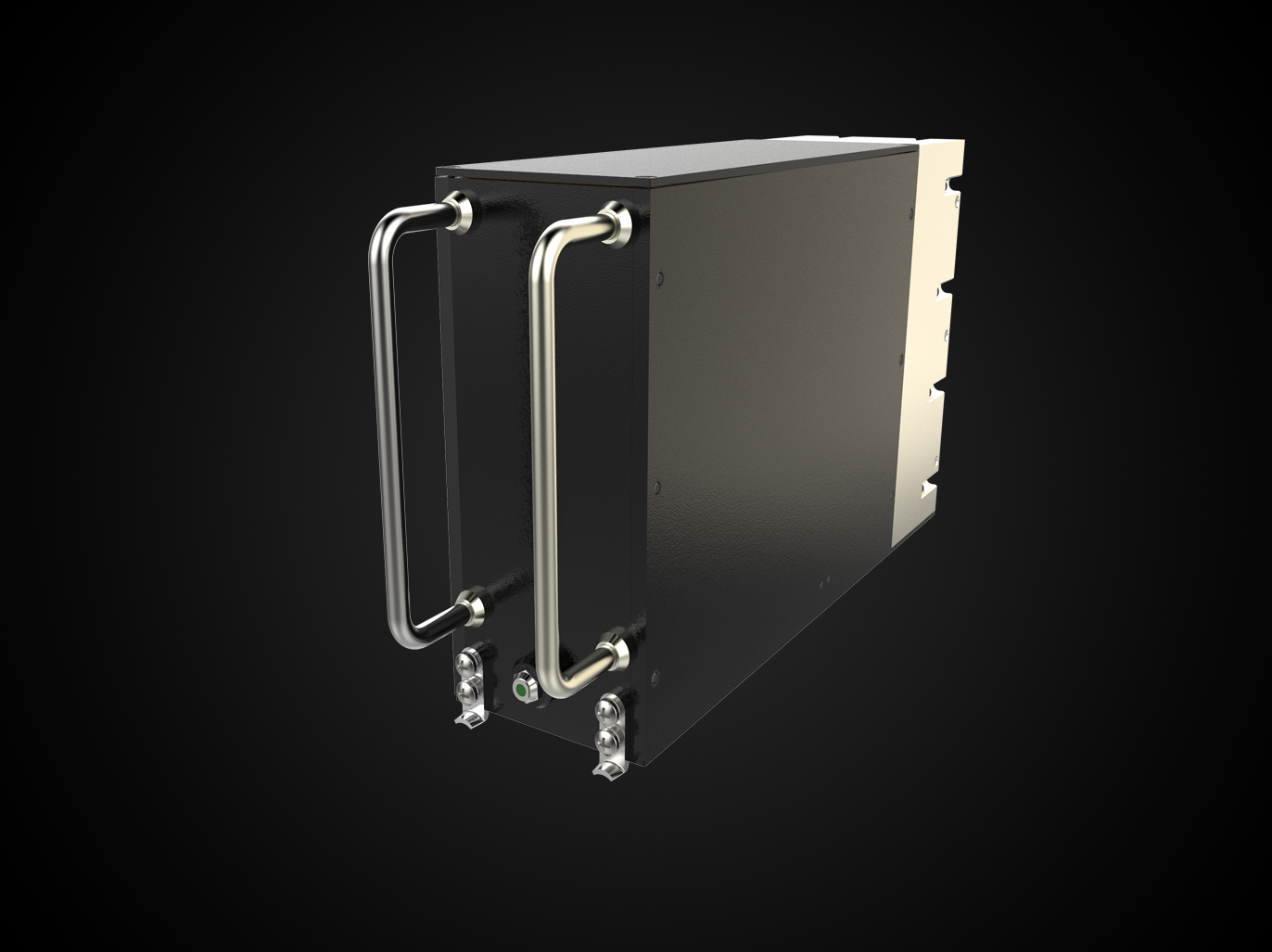 Tactical Communication Server Unit
The TCSU or Tactical Communication Server Unit is provided in a conduction cooled 3-MCU ATR chassis, which supports up to two SBCs, one dedicated Software Radio Board and a Ritec power supply. It is the ideal Edge Server with the highest levels of Cyber Security designed in from the bottom up.  Each SBC can hold two PMC mezzanine cards. This configuration offers an IDM, a 1553 and an Ethernet Switch. The chassis is completely sealed and filtered for discreet applications. Conduction cooling is a strong-suite for Ritec boasting the most Watts dissipated in a conduction cooled chassis with as much compudensity. The TCSU is great for thin-air applications being fully capable of performing in the stratosphere for long duration missions. It is also loaded with plenty of Gigabit Ethernet and a very robust self-contained power supply that utilizes 28 Vdc input power. The SBCs utilize fast and powerful 4, 8 or 12 core processors with upto 32 Gigabytes of DDR4 RAM and upto 64 Gigabytes of NAND flash memory. GbE over copper, serial, and USB I/O interfaces are provided through a single ARINC 600 Series, Size 2 connector, with the Gigabit Ethernet ports provided through a Quadrax connection. A custom cPCI backplane is incorporated that provides two 6U SBC slots, one Software Radio Board (SRB) slot, and one power supply slot. The equipment is constructed using environmental management techniques that protect internal components from the effects of shock, vibration, and electromagnetic interference. The TCSU is designed for deployment in manned/unmanned rugged environments on airborne, shipboard, or ground-mobile platforms. The TCSU has the option of working with a proprietary maintenance lid to make accessing the unit with an additional Ethernet or a keyboard, mouse and display available without removing it from its installation.
Are you interested in this product?
REQUEST INFORMATION NOW
Performance Specifications
Processor Intel® Xeon® D-1500
Up to 32 GB of DDR4-2133 ECC SDRAM in two channels
Up to 64 GB of NAND flash
32 MB NOR boot flash
64 kB EEPROM
Backplane cPCI
I/O Interfaces Gigabit Ethernet, Serial, USB, 1553, 422
Input Voltage 28 Vdc
Operating System Windows & LINUX
Dimensions 3.56″ wide x 7.64″ high x 12.52″ deep
Weight 19 lb
Mounting MCU tray, table-top with/without isolators
Environmental Specifications
Operating Temperature -40° to +55°C
Extended Operating Temperature -55° to +85°C
Storage Temperature -55° to +85°C
Operating Altitude +65,000 feet
Humidity 10 to 90% non-condensing
Vibration MIL-STD-810F, 2.6 grms
Shock 20 g, 11 ms
EMI/EMC MIL-STD-461E
Power Transients MIL-STD-704F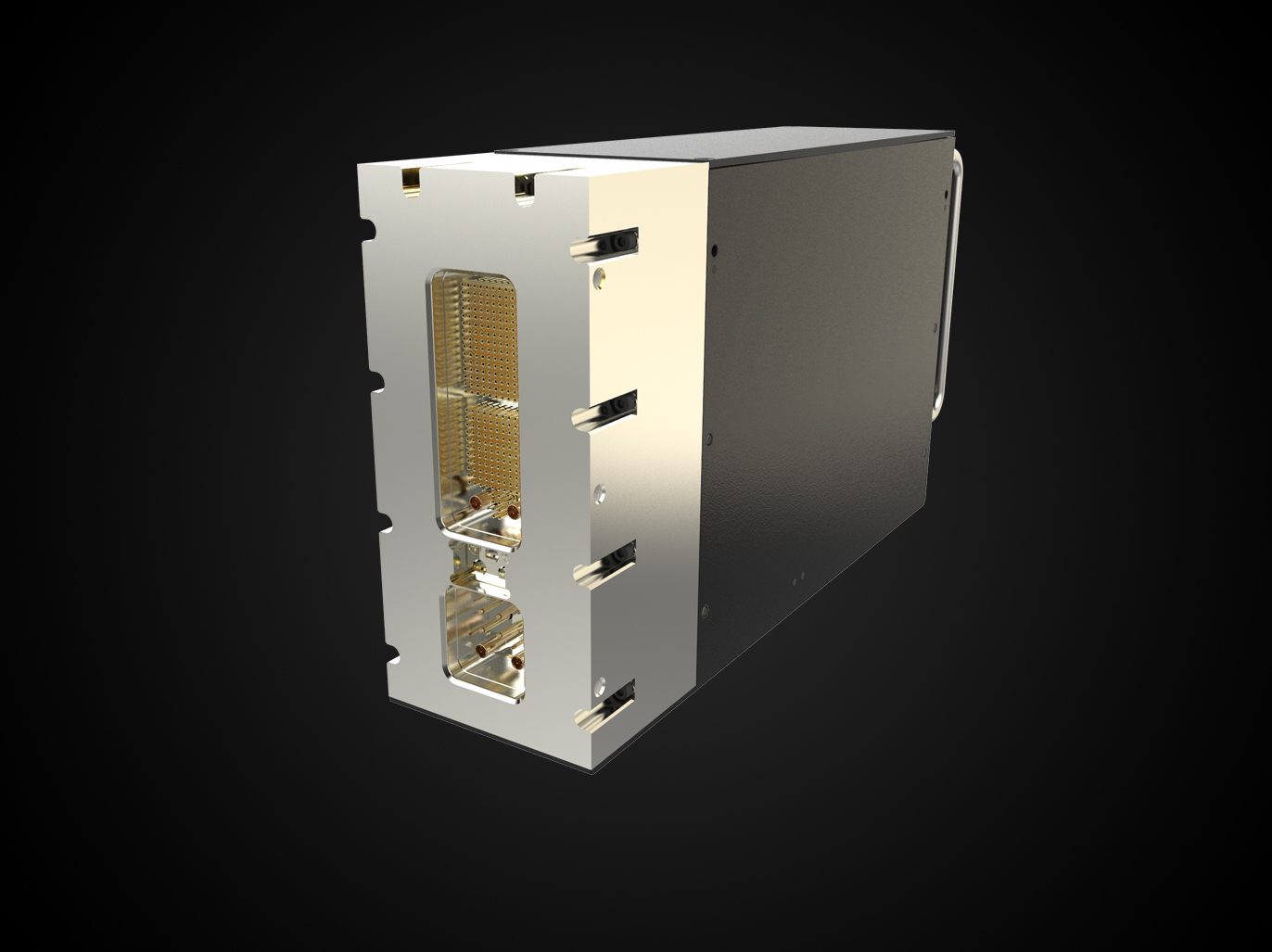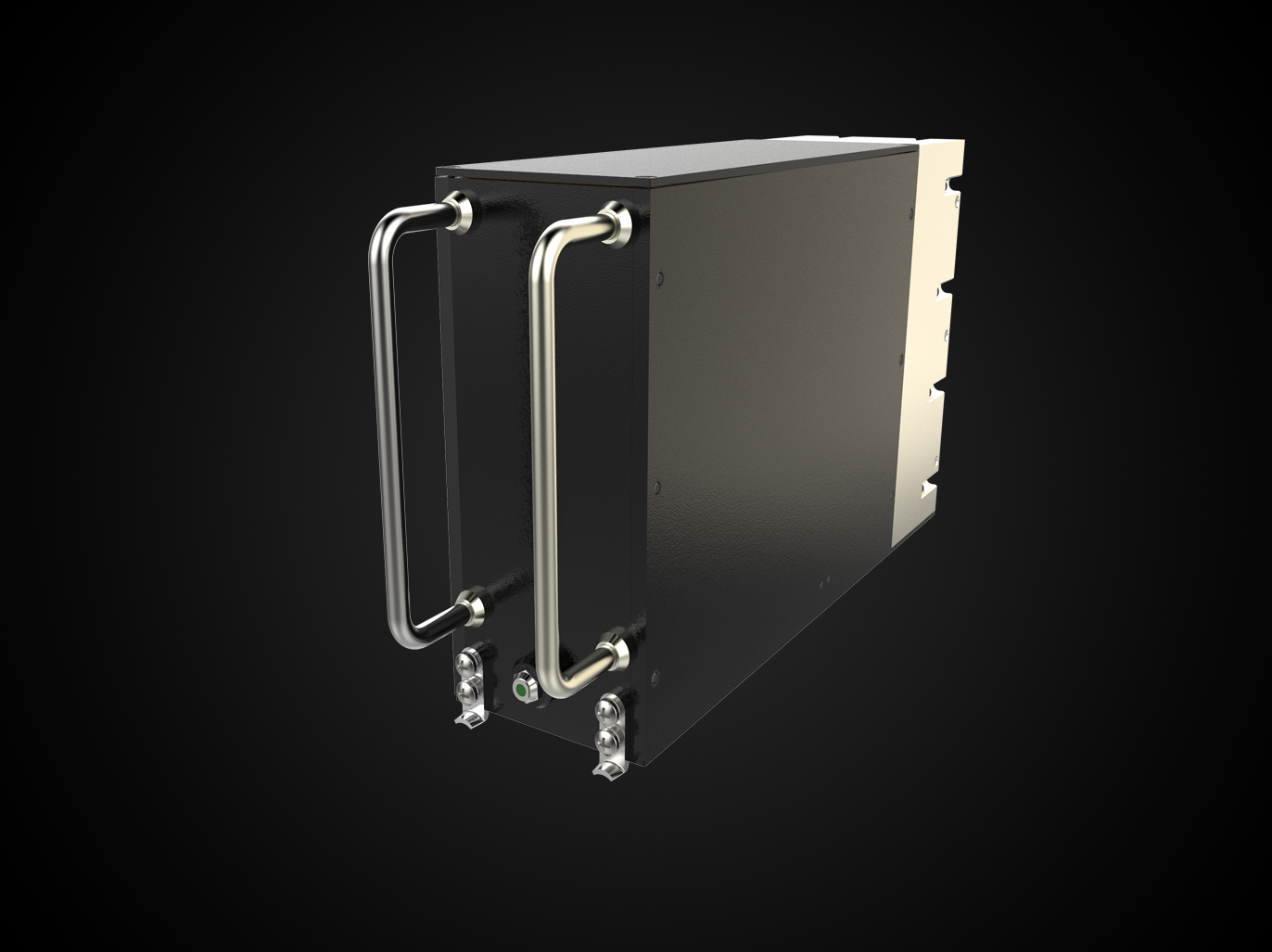 Features
Enterprise encryption solutions
Conduction cooled
Gigabit Ethernet switches
Compact PCI backplane
Options
NSA certified sanitization (fast erase)
HEMP and TEMPEST
MCU mounting tray
Diagnostic lid
Lab mounting tray (breakout panel)